On manga, anime and sexism
With a history of perpetuating misogyny and sexist portrayals of women, how is Japan's Manga industry evolving from its problematic past?
Millet: the crop of the future?
Nutrient-rich and climate-smart, millet is changing the grain game.
Bottles on the Roof: Kibera's Bright Solution for Clean Water
Plastic bottles and the power of the sun are providing an innovative method of water treatment for Nairobi's tin roof settlement.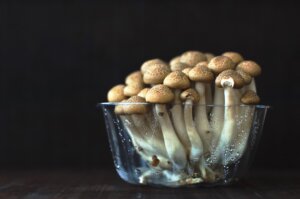 Access to psychedelics: a human right?
Brazilian scientists and activists argue that denying people the medicinal benefits of psychedelic treatments is a violation of human rights. Are leaders listening to science?
Don't look north: Tackling the ice crisis with the Arctic Angels
The polar ice caps are melting: this is the Ice Crisis. 50 young women activists mobilise to defend the Arctic.
The evolution of racism against Black Russians
How Black people in Russia went from comrades to second-class citizens.