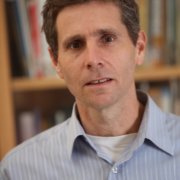 Yuval Shany
Vice President of Research at the Center for Democratic Values and Institutions, and the Center for Security and Democracy.
Prof. Shany's research interests include; international courts, human rights, laws of war, cyberlaw, and legal aspects of the Israeli-Palestinian conflict. He is former dean of the Faculty of Law at the Hebrew University of Jerusalem, where he holds the Hersch Lauterpach Chair in International Public Law. In 2013, he became a member of the UN Human Rights Committee.
Areas of expertise: International law; human rights law; law in war; international criminal law.