01.
Kenya's climate refugees feel the heat of changing weather
By Bob Koigi
Teresia Kimuhu sits pensively on her two acres of land, with her hand supporting her chin, in what has recently become her signature pose as she stares blankly at rows of maize crops that have been in the farm for the last three months but which have barely grown and remain stunted. She had hoped this season, things would be different and that she would get some yields. Hailing from the Central part of Kenya, considered among the most fertile in the country, it is ironical that her land is a shadow of its prosperous former self.
The trend has been similar for the last four seasons. Scorched soils, no rains and no yields. She has spent a lot of money in preparing the land but the rains have ended up disappointing her. The land has been her source of income for the last four decades, feeding and educating her three children after she lost her husband to a road accident two decades ago. His two sons, Daniel Njuguna and Eustace Ngotho, who found solace and income in the farm have fled to the city in search of better income opportunities following seasons of failed rains. They now do menial jobs in the city. As hope of any meaningful yields dwindle, Teresia has been contemplating joining his children in the city to eke out a living.
Kilometers away from Teresia's farm, Titus Sifuna, a retired teacher and former farmer in Western Kenya has moved to Githogoro, one of the sprawling slums in Kenya's capital Nairobi. He has found life and little income as a cobbler, which earns him at least one dollar on a good day. He tries occasional night watchman jobs to supplement his income. He has to do this to support his wife and two children back in the village. As a farmer growing maize, beans and soya in Western Kenya two years ago, he used to earn over $1000 per harvest which was enough to take care of his family. But agriculture was his mainstay and with the failed rains, he had no choice but to move to the city. Teresia and Titus represent a growing number of people who are fleeing their homes and traditional sources of livelihoods as rising seas, failed rains and persistent drought takes a toll on them. They have been christened climate refugees and are estimated to be over 10 million globally.
The situation is so dire that according to the International Federation of Red Cross and Red Crescent, climate change disasters have overtaken war and persecution as the biggest cause of population displacement.
Nowhere is this problem more pronounced than Africa where over 80 per cent of the population relies on agriculture for income and livelihoods. The East and Horn of Africa are particularly feeling the heat of the weather changes with the International Panel on Climate Change (IPCC) Fourth Assessment Report positing that the two areas are headed for even glimmer times and will be among those severely affected by prolonged drought and desertification. "Vagaries of weather have hit our country now more than ever. The sad bit is that farmers who earn a living relying on the rainfall are yet to grasp what climate change is or the magnitude of it to allow them embrace alternative means of survival, especially at a time when the effects are bound to get worse. We are doing our best to create this awareness, but it will take time," said Dr. Francis Oduor from Kenya's Ministry of Agriculture Livestock and Fisheries. The country has had to stare at unprecedented phenomena like tea frost which in 2012 cost tea farmers up to 60 per cent of their income. Tea is one of the country's prime foreign exchange earners fondly referred to as the country's green gold.
When the frost struck, it cost the country over $15million in failed exports in that year alone. It is such harrowing tales that worry policy makers who have predicted that it could get worse for other key agricultural produce grown in the country and continentally. A study by World Bank dubbed turn down the heat; Climate extremes, regional impact and the case for resilience, says that by 2040 temperatures will have increased by 2°C, which will see a dip in maize yields of up to 22 per cent, wheat by up to 17 per cent and sorghum by 17 per cent. These are some of the staple foods in majority of African countries.
© Bob Koigi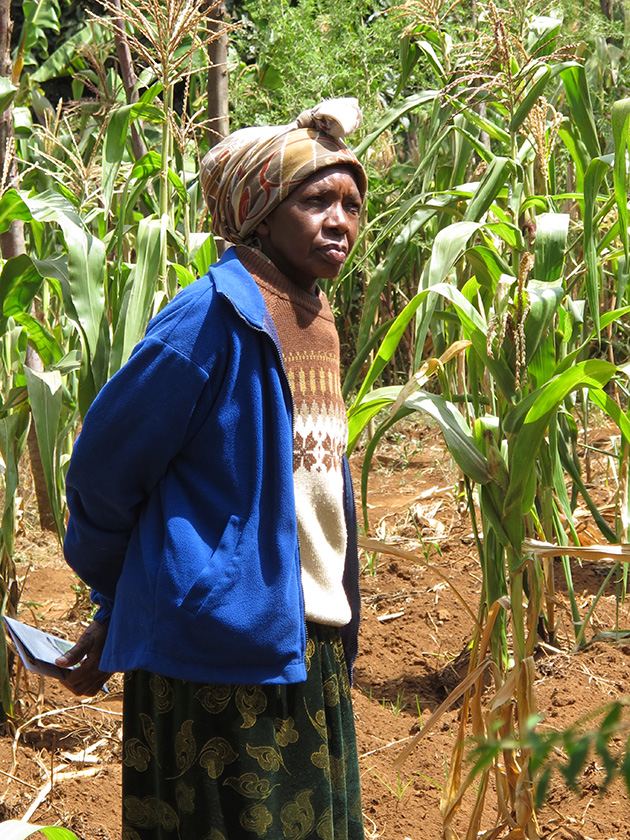 © Bob Koigi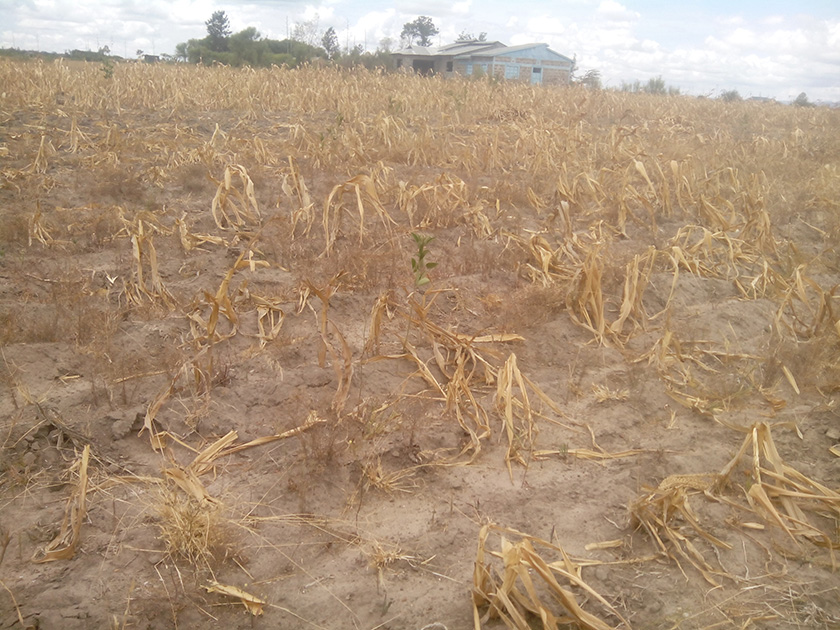 © Bob Koigi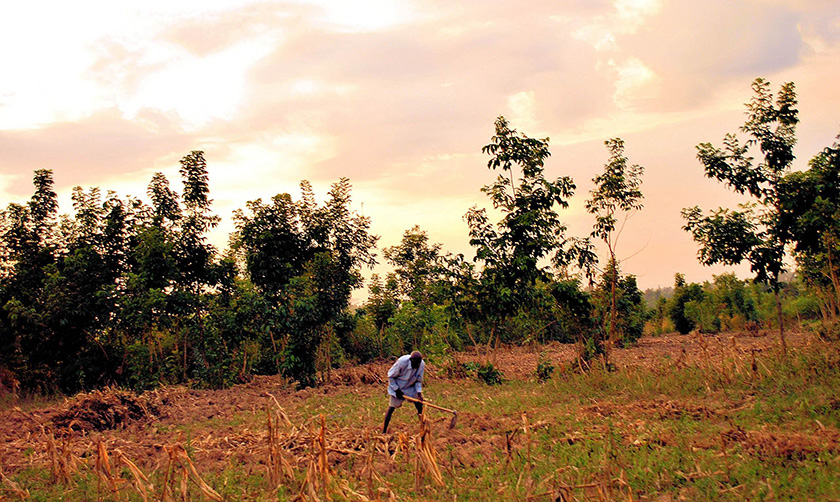 © Bob Koigi
© Bob Koigi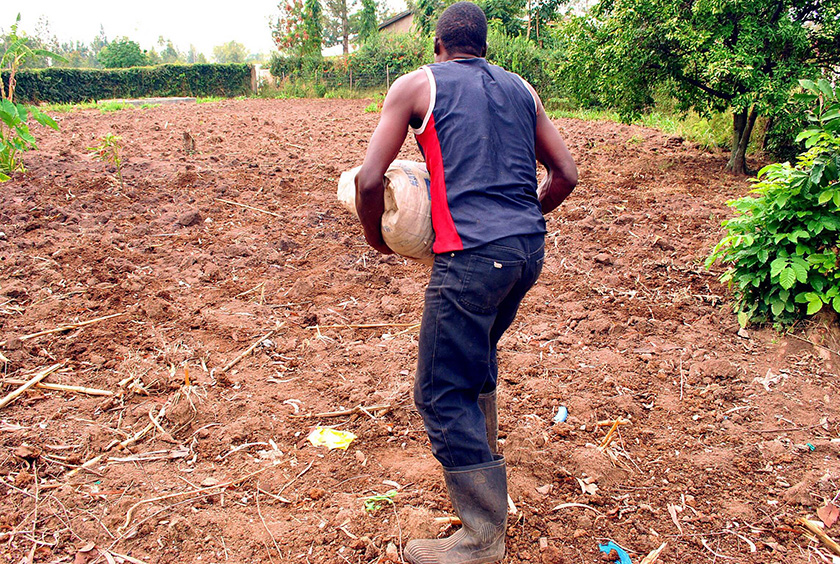 © Bob Koigi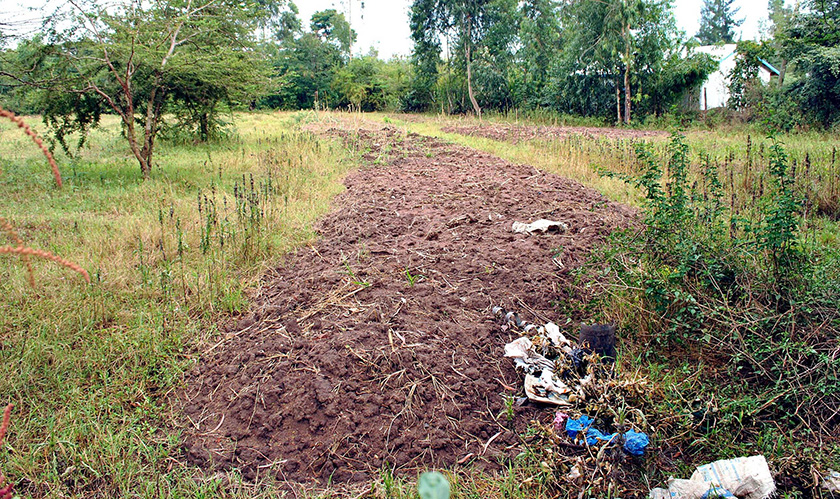 So unaware why their farms can no longer yield, desperate Kenyans like Sifuna, Njuguna Ngotho and more rural farmers who have been disappointed by the weather have taken the leap of faith and headed to the city which offers perceived succor. The rapid rural to urban migration has put a strain on infrastructure and access to basic services like health with Nairobi now being home to four million residents, more than double the population in less than a decade according to World Policy data. The population has chocked the city and with the rise of informal settlements and a disenfranchised population with no jobs, the rate of crime has gone up. "Jobs are vey hard to come by, even those in the construction and informal sectors because demand is so high. My fellow youth desperate to survive in the city are turning to crimes like robbery and mugging. I have seen most of them gunned down by the police. It is a sad state of affairs. I just wish I could go back to farming, but there is nothing left there for me," Njuguna said. Once food producers, Njuguna and his brother have been turned into food beggars in the city only affording one meal a day.
But even as Kenya battles with its internal climate related woes, it is now struggling with a problem of equal epidemic proportions. It is housing hundreds of thousands of refugees in camps who are not only fleeing their countries as a result of war, but running away from harsh climate. Dadaad camp, the largest in the world, situated in the Kenya Somalia border, which houses refugees from Somalia, Ethiopia and Eritrea fleeing their war torn countries, was meant to accommodate 90,000 people but is currently home to over three times more. As much as 10 per cent of those in the camp are climate refugees according to officials working in the camp. "Most of them are pastoralists and small scale farmers who predominantly earned a living from agriculture. Persistent drought in their countries coupled with scramble for limited resources like pasture land and water sparked conflict which saw them leave and came here. It is a trend that is becoming very common," said Abdi Feisal a volunteer worker at the camp.
Rayan Mohammed is one such refugee. With over 200 herds of cattle and 500 goats, he could comfortably take care of his wife and three children in Somalia. But prolonged drought and intermittent conflict for water saw him lose all his livestock. He lost one son to the conflict, at which time it became apparent that he had to flee. "It has been painful moving from being self sufficient to sticking out begging bowl. There is some peace in the camp, at least, but the conditions are squalor and we often miss meals," he said.
The situation that Rayan, Sifuna, Ngotho Njuguna and other climate refugees find themselves in is complicated by the fact that international humanitarian bodies like the United Nations don't recognize them in their refugee aid programs. The argument has been that the 1951 United Nations Convention on the Status of Refugees doesn't factor in climate change as a precursor for refugee status. Funding therefore is hard to come by. This complexity became evident recently when Loane Teitiota, a man from the Pacific Island nation of Kiribati running away from environmental risks and rising seas as a result of global warming in his home country sought to be recognized as a climate refugee in New Zealand. He would have become the world's first legally recognized climate refugee. The courts however argued that although Teitiota's country was under severe environmental threat, his arguments did not meet the legal definition of a refugee since he had not shown that he would suffer persecution or torture if he returned home.
Support Fairplanet
We depend on readers like you to keep our impact journalism strong.
Fostering global inclusion all our journalists are being paid equally across the planet.
Thanks to a grant each first time user receives 100 coins (10 €) for FREE. Use the code "fairplanet" after clicking the donation button.
Or click the red info icon for instructions.