01.
Colours for the grey walls of racism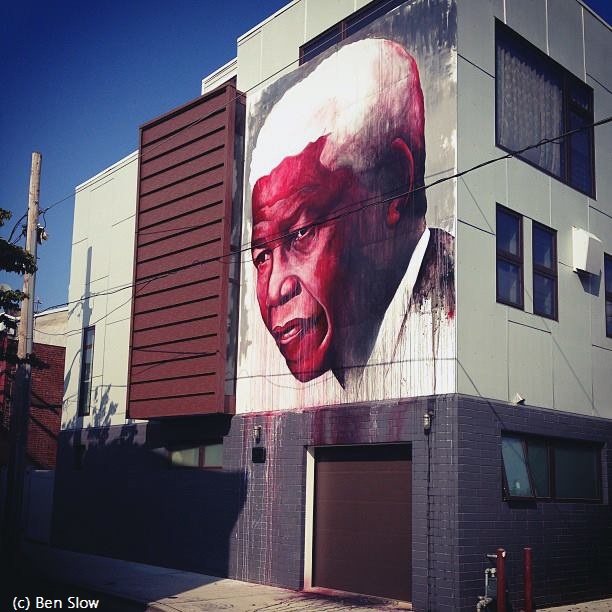 London Street and Fine Artist Ben Slow's unique style of mixing Fine Art with urban surroundings illustrate his passion for finding meaning in his work, spreading a message, telling stories.
That is why he joined forces with "Stand Up to Racism" campaigners Rashida Islam and Barbara Ntumy to raise the profile of this year's UN International Day for the Elimination of Racial Discrimination, by attempting to paint as many walls as possible with Anti-Racist art work.
To make this happen a crowdfunding-campaign was initiated. With £ 1000 for materials and support for the demonstration on March 21st "Street Art Stands Up to Racism" aims to get the project from London to Paris and New York.
Support this outstandingly creative project, which represents a street art credo by uniting urban art and political activism and help them to stand up to racism.