06.Nov
November 06th, 2014
After Gezi: The political struggle in Turkey
"In the year after the Gezi uprising, protests continued against the government's urban redevelopment plans, against police repression, in response to repression of the Kurdish and Alevi populations, and in honor of the martyrs that lost their lives in the uprising." says Brandon Jourdan editor of the video reportage broadcasted on Vimeo.
In the context of Turkey's dubious role of allegedly tolerating Islamic State's fighters proliferation through Turkish borders, angry protests and riots have spread across the country in solidarity with the Kurdish People's Protection Units.
In the aftermath Turkish Foreign Minister Cavusoglu announced that Turkey was allowing the Kurdish peshmerga cross into Syria from Turkey to reinforce Kurdish fighters battling to stop the Syrian border town of Kobane falling to jihadists.
It was seen as a major switch in policy by Turkey, which until now has refused to interfere in the over month-long battle for Kobane between Syrian Kurdish fighters and Islamic State (IS) jihadists.
Brandon Jourdan's film chronicles a year of uprisings, resistance and repression since the Gezi uprising in Turkey.
05.Nov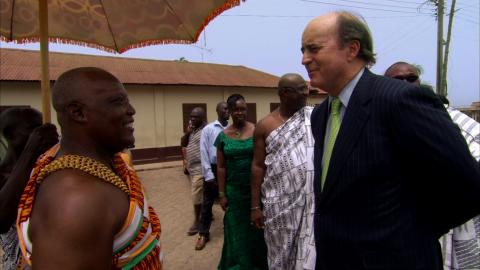 November 05th, 2014
Human Rights Watch film festival
Next week the fourth Human Rights Watch film festival in Nairobi will begin, with a programme of films chosen to spark debate and encourage action.
Nairobi, home to a flourishing number of NGOs which focus on Africa, is an apt spot for a film festival which critically reflects on how human rights are upheld around the world.
"This year's Human Rights Watch Film Festival in Nairobi brings an array of thought-provoking films that raise issues ranging from the rights of women and sexual minorities to murky dealings of oil corporations and the scope of international justice," said Laetitia Bader, researcher at Human Rights Watch and coordinator of the 2014 Nairobi screenings. "These films give voice to people who courageously risk their lives and freedom to challenge abuse of power, discrimination, and injustice."

The festival is co-sponsored by Africa Center for Open Governance, Amnesty International, Federation of Women Lawyers (FIDA-Kenya), Center for Reproductive Rights Inuka Kenya, National Gay and Lesbian Human Rights Commission (NGLHRC), and PAWA 254.
"Each film will be followed by a panel discussion or a question-and-answer session featuring activists, lawyers, and doctors who will engage the audience in debating the film's relevance to the situation in Kenya, and the possible solutions and engagements that might contribute to a more just and rights-respecting world."
04.Nov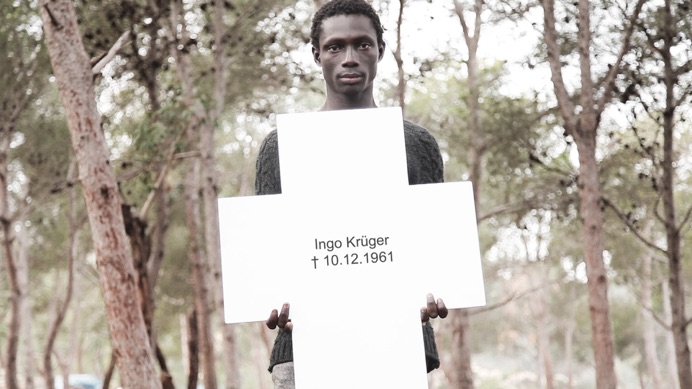 November 04th, 2014
The dead are gone to nowness
Earlier, on September 30th we reported on "Fatal Journeys: Tracking Lives Lost During Migration" - a comprehensive research compiled by the International Organisation of Migration (IOM): it indicates that Europe is the world's most dangerous destination for "irregular" migration.
According to IOM more than 22,000 migrants died while trying to cross European borders since the year 2000. IOM Director General William Lacy Swing called this walling-off an "epidemic crime and victimisation" and demanded: "It is time to do more than count the number of victims. It is time to engage the world to stop this violence against desperate migrants."
In the run-up of the 25th anniversary of the Berlin Wall's fall the art group "Zentrum für politische Schönheit" (Centre for Political Beauty) initiated a performance that is replacing sheer remembrance through nowness, and thoughtlessness through active solidarity with the next potential victims of another wall - a much bigger one, surrounding Europe like a dystopian fortress.
In this dystopian present 14 white crosses - once marking the lost lives while trying to cross from Berlin's east to west - have fled from Berlin's government district. According to the Centre for Political Beauty the dead victims of the Berlin Wall "fled to their brothers and sisters across the European borders to stand by them in an act of solidarity."
The performance is accompanied by a civil action campaign whereby people can go by busses to Mediterranean borders and "tear down the European wall". The campaign's crowdfunding page contains instructions on how to dismantle a wire fence with tools like a bolt-cutter.
While donations are welcome to fund this campaign - each bus carrying 55 people will cost 5,900 € - Berlin will have its own performance sonorously called "Lichtgrenze" (Border of Light): according to Der Spiegel thousands of light bowls for the cost of more than one million Euro to provide its citizens the experience how it was to be surrounded by a wall. The bowls will be filled with helium and shall be released up to the sky.
Will migrants on the other side of the European wall see them?
Photo: Patryk Witt, Courtesy: Centre for Political Beauty
03.Nov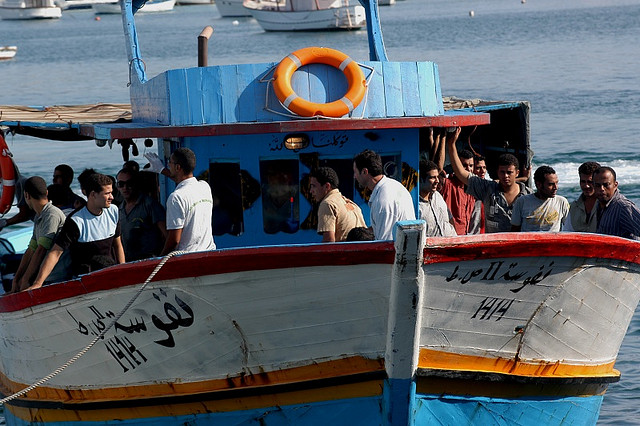 November 03rd, 2014
Drown a migrant to save a migrant?
Starting this week the Italian search and rescue mission for migrants crossing the Mediterranean is set to come to an end, resulting in outrage in the human rights advocacy community at the idea of so many people dying senselessly right on Europe's doorstep.
The Italian authorities have said that their search and rescue effort, Mare Nostrum, is unsustainable without support from the EU. The mission, which made use of much of the Italian navy, rescued approximately 150,000 migrants over the last 12 months since the Lampedusa tragedy. Despite this significant effort, more than 2,500 others are thought to have drowned in the Mediterranean in that same period.
Mare Nostrum is yet to formally cease operations, however, as the Italian government is yet to sign off the decision and this could take months.
The mission has, in the meantime, been replaced by a significantly pared-back European-led mission codenamed Triton, which was launched on Saturday. This mission will not involve any search and rescue missions across the sea, but will only patrol within 30 miles of the Italian coast.
The new mission has only one third of the budget of Mare Nostrum (3 million euro as opposed to 9 million euro), despite eight EU member states pledging support.
This initiative sorely lacks the resources needed to cope with the huge numbers of people trying to make the journey by boat - let alone the EU's international responsibility to those escaping untenable circumstances.
The UK's Foreign Office made a statement justifying their decision not to support the Triton - aside from sending one intelligence officer to see how the operation runs - arguing that providing such comprehensive cover to migrants making the dangerous journey only encourages more to do the same.
This "drown a migrant to save a migrant" mentality fails to recognise the deeply distressing, dangerous circumstances in which asylum seekers decide to make such a treacherous journey.
For those fleeing the Islamic State, which has been carrying out brutal murderers on those who refuse to follow their doctrine, enlisting child soldiers and performing public beheadings, it is not difficult to see why a dangerous boat journey with the potential for settlement in a safe place seems like a viable option. Under those circumstances, any option out is a good option.
No human being facing persecution, violence or war should face a closed border. The EU really can do so much better.
31.Oct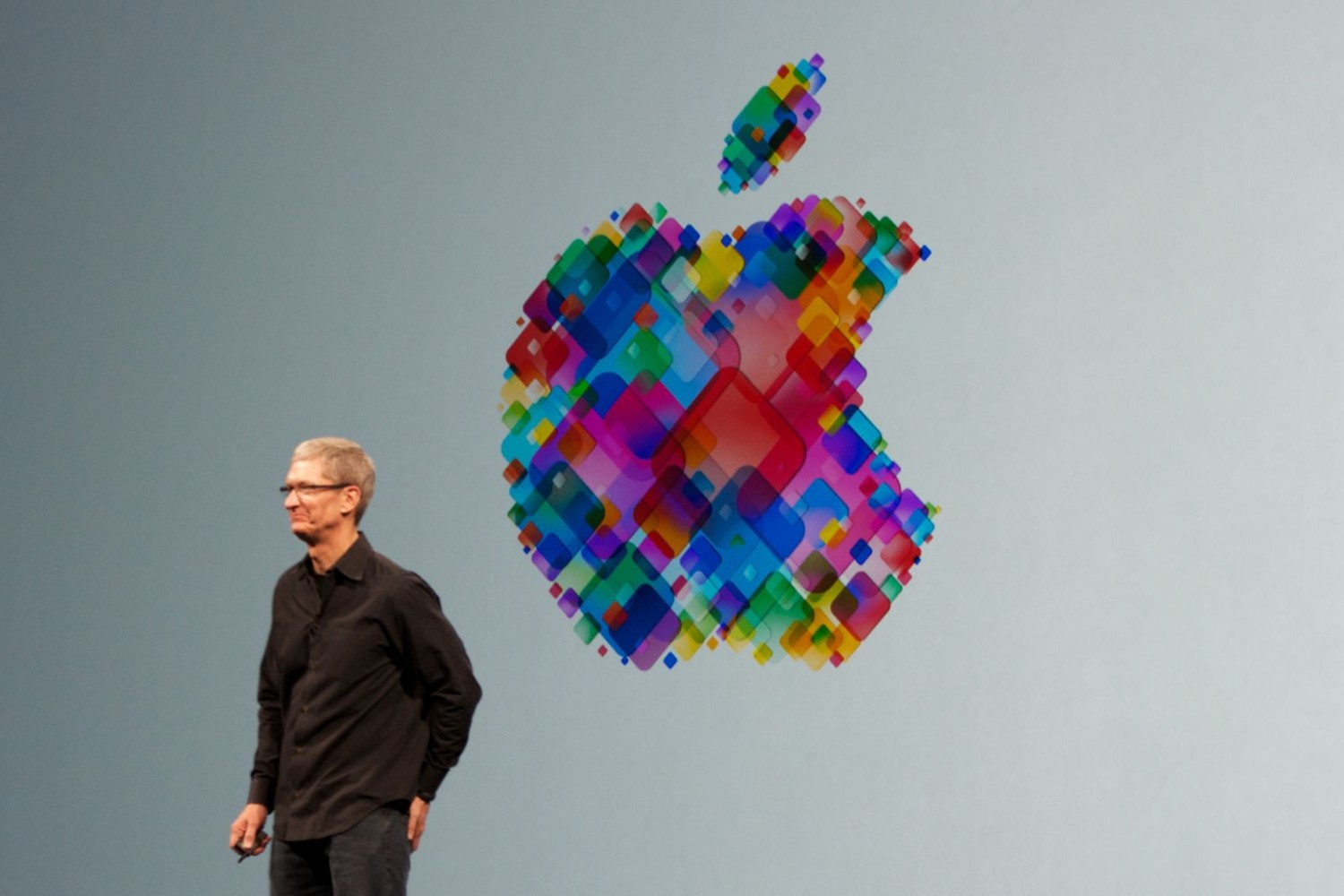 October 31st, 2014
Tim Cook on difference, empathy and empowerment
Apple CEO Tim Cook has written a powerful piece in Bloomberg Businessweek on being gay and the impact it has had on his life.
Rather than 'admitting' to being gay, Cook focused on how his experience of difference has enriched his life.
"Being gay has given me a deeper understanding of what it means to be in the minority and provided a window into the challenges that people in other minority groups deal with every day," he writes. "It's made me more empathetic, which has led to a richer life. It's been tough and uncomfortable at times, but it has given me the confidence to be myself, to follow my own path, and to rise above adversity and bigotry. It's also given me the skin of a rhinoceros, which comes in handy when you're the CEO of Apple."
Cook also wrote about equality as a core value, not only for himself but also for Apple.
Commentators may have been surprised to hear this - the behemoth electronics company he heads up has been criticised in the past for the labour conditions provided for its workers, particularly in China.
Perhaps his piece can be read simply as something personal: a man stepping out from behind his brand to present himself, as well as all the hopes, dreams and complications that come with being a human being.
"I don't consider myself an activist, but I realize how much I've benefited from the sacrifice of others. So if hearing that the CEO of Apple is gay can help someone struggling to come to terms with who he or she is, or bring comfort to anyone who feels alone, or inspire people to insist on their equality, then it's worth the trade-off with my own privacy."
The fairplanet team was inspired by Cook's piece this week, and that is why we chose this as our Editor's Pick to round off the week. We hope to see more prominent human beings talking openly about the importance of diversity and then living their words large for others to see.
"Part of social progress is understanding that a person is not defined only by one's sexuality, race, or gender." - Tim Cook
Read the full piece on Bloomberg Businessweek
30.Oct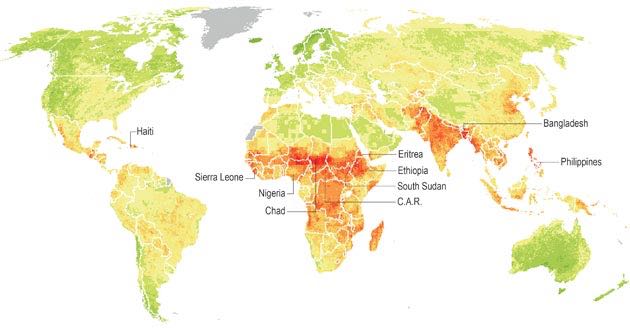 October 30th, 2014
Climate change: Risk of conflict and civil unrest in 32 countries
According to Maplecroft, a global risk analytics company, a "worrying combination of climate change vulnerability and food insecurity is amplifying the risks of conflict and civil unrest in 32 countries".
Maplecroft's seventh annual Climate Change and Environmental Risk Atlas (CCERA) provides comparable risk data for 198 countries across 26 separate issues, including climate change vulnerability and food security, as well as emissions, ecosystem services, natural disasters and regulation.
The findings correlate with recent reports released by the Pentagon that identified climate change as a 'threat multiplier,' which escalates the risk of conflicts and unrest.
Maplecroft developed a Climate Change Vulnerability Index (CCVI), which evaluates the sensitivity of populations, the physical exposure of countries, and governmental capacity to adapt to climate change over the next 30 years.
According to this index 32 countries are under extreme risk. One of the unifying characteristics of these economies is that they depend heavily on agriculture. Changing weather patterns are already impacting food production, poverty, migration and social stability, and thus significantly increasing the risk of conflicts and instability in fragile and emerging states.
29.Oct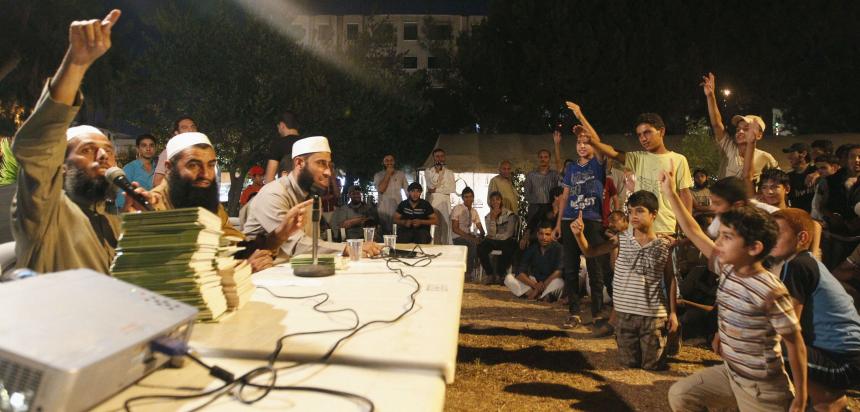 October 29th, 2014
Child soliders recruited by the Islamic State
The Islamic State is recruiting children as young as six years old as child soliders, indoctrinating them with extremist beliefs and teaching them basic fighting skills.
The widespread, very well organised program said to be on an "industrial scale" signals that IS is preparing for a long war with the West - one which will require military from future generations.
According to Foreign Policy magazine, the children "stand in the front row at public beheadings and crucifixions held in Raqqa, the Islamic State's stronghold in Syria. They're used for blood transfusions when Islamic State fighters are injured. They are paid to inform on people who are disloyal or speak out against the Islamic State." And they are trained as suicide bombers.
No figures are yet available for how many children have been recruited, but evidence collected by the UN Refugee Agency from refugees fleeing the Islamic State, as well as from human rights groups and journalists describe the same thing: widespread indoctrination of children.
First-hand reports say children are being kept away from regular schooling, making the Islamic State's propaganda their primary education focus. The program is designed to dehumanise those not following their doctrine and champion the nobility of dying for your faith.
UN assistant secretary-general for human rights Ivan Simonovic recently returned from interviewing displaced Iraqis.
He said that the Islamic State children's programs "project an image of being victorious" and offer the promise that those who fall in battle will "go straight to heaven."
"What is striking for me is to meet mothers who [tell us], 'We don't know what to do,'" he said. "Our sons are volunteering and we can't prevent it."
A website which covers the Syrian civil war, Syria Deeply, reported in September that boys who join or are abducted by IS militants are taken to religious or military training camps where some are trained in how to behead another human being. According to their report, IS even provides dolls on which to practice beheading.
28.Oct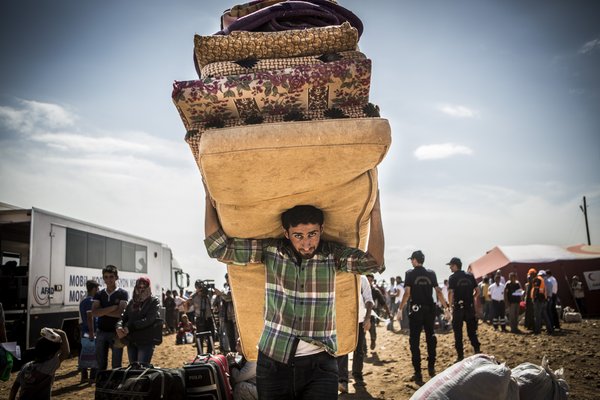 October 28th, 2014
Berlin Conference on Syrian Refugee Crisis
The Syrian refugee situation is unprecedented in scale and is the largest operation the UNHCR has dealt with in its 64-year history. Over 191,000 people have perished; the violent conflict has displaced more than 6 million people within Syria and has forced over 3.2 million to seek refuge abroad.
At the request of Syria's neighbours and in response to urgent calls for action by the UN, German Foreign Minister Frank-Walter Steinmeier has invited 20 foreign ministers and 10 international organisations to the "Conference on the Syrian Refugee Situation – supporting stability in the region", due to take place in Berlin today 28 October 2014.
Syria's neighboring countries, in particular Turkey, Lebanon, Jordan and Iraq are severely strained in maintaining the capacity and infrastructure to accommodate the needs of both refugees and host communities.
According to the German Ministry of Foreign Affairs this situation "urgently requires concrete and long-term solutions. The burden on host countries must be shared by the whole international community; an adequate humanitarian response will have to include transitioning towards long-term structural assistance, as well as increasing refugee and host community resilience. The Berlin conference is intended to translate this acknowledgement into concrete action."
27.Oct
October 27th, 2014
Life under Boko Haram
Mandatory religious conversion, rape, torture, forced labour, psychological abuse: life for women and girls captured by Boko Haram is even worse than we might have imagined.
A new report by Human Rights Watch collects testimonies from women and girls who have been kept in Boko Haram's camps.
More than 500 females have been kept in the militant group's camps since 2009, with 276 having been captured from a school in Chibok in April this year.
Almost two weeks ago the Nigerian government announced that Boko Haram had agreed to a ceasefire, which they expected would be followed by releasing the remaining Chibok girls held at the camps. However this result remains to be seen.
The HRW report documented treatment of the cruellest kind.
"They and many others they saw in the camps were subjected to physical and psychological abuse; forced labour; forced participation in military operations, including carrying ammunition or luring men into ambush; forced marriage to the captors; and sexual abuse, including rape," the report says. "In addition, they were made to cook, clean and perform other household chores. Others served as porters, carrying the loot stolen by the insurgents from villages and towns they had attacked."
A 15-year-old girl who was held in a Boko Haram camp for four weeks in 2013 described being forced to marry a militant more than twice her age. "After we were declared married I was ordered to live in his cave but I always managed to avoid him. He soon began to threaten me with a knife to have sex with him, and when I still refused he brought out his gun, warning that he would kill me if I shouted. Then he began to rape me every night. He was a huge man in his mid-30s and I had never had sex before. It was very painful and I cried bitterly because I was bleeding afterwards."
The report also documents opinion from a social worker supporting women who had experienced Boko Haram's violence that rapes had been particularly underreported in local and national media because of the stigma attached to sexual abuse.
24.Oct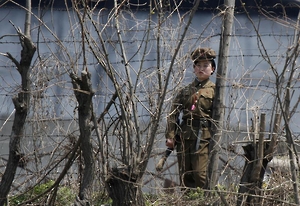 October 24th, 2014
Opening the shutters on North Korea
Imagine being imprisoned for three decades for something your grandfather, someone you had never met, had done.
This was the fate of Mrs. Kim Hye-sook, who testified against the North Korean regime on Wednesday at a special event held to shed light on the scale of human suffering in North Korea.
Mrs Kim, a former political prisoner among what is though to be between 80,000 and 120,000 in North Korea, told of being arrested at the age of 13 and not knowing the reason for her imprisonment - that her grandfather, whom she had never met, had defected to South Korea - until she was released almost three decades later.
"Rule #1 in the camp: you should never ask why you were there. Many of those who asked were publicly executed," she explained.
The event, cosponsored by Australia, Botswana and Panama, provided a timely reminder to the UN's member states that although the North Korean regime chooses to isolate itself, it doesn't mean we should ourselves turn a blind eye.
In the West we probably too often ignore the human rights abuses taking place in North Korea. Our media certainly tends to favour gossip about the state's leader or kooky photo albums showcasing the state's 'fashion police' over reporting on the harsh realities of life in North Korea.
The EU and Japan have coauthored a draft resolution acknowledging possible crimes against humanity in the state, recommending possible action, such as referral to the International Criminal Court, be taken.
It is now up to the UN General Assembly to adopt this resolution and demonstrate that the world does not tolerate gross abuses of human rights.
Since the UN commission of inquiry on the Democratic People's Republic of Korea published its damning report of the state in February, the DPRK has since circulated its own version which denies any abuses.
They had also refused to give unconditional access to the UN's Special Rapporteur on human rights in North Korea.
The regime is clearly on the defensive, making it even more important to garner widespread support for the improvement of North Koreans' access to human rights.