02.Nov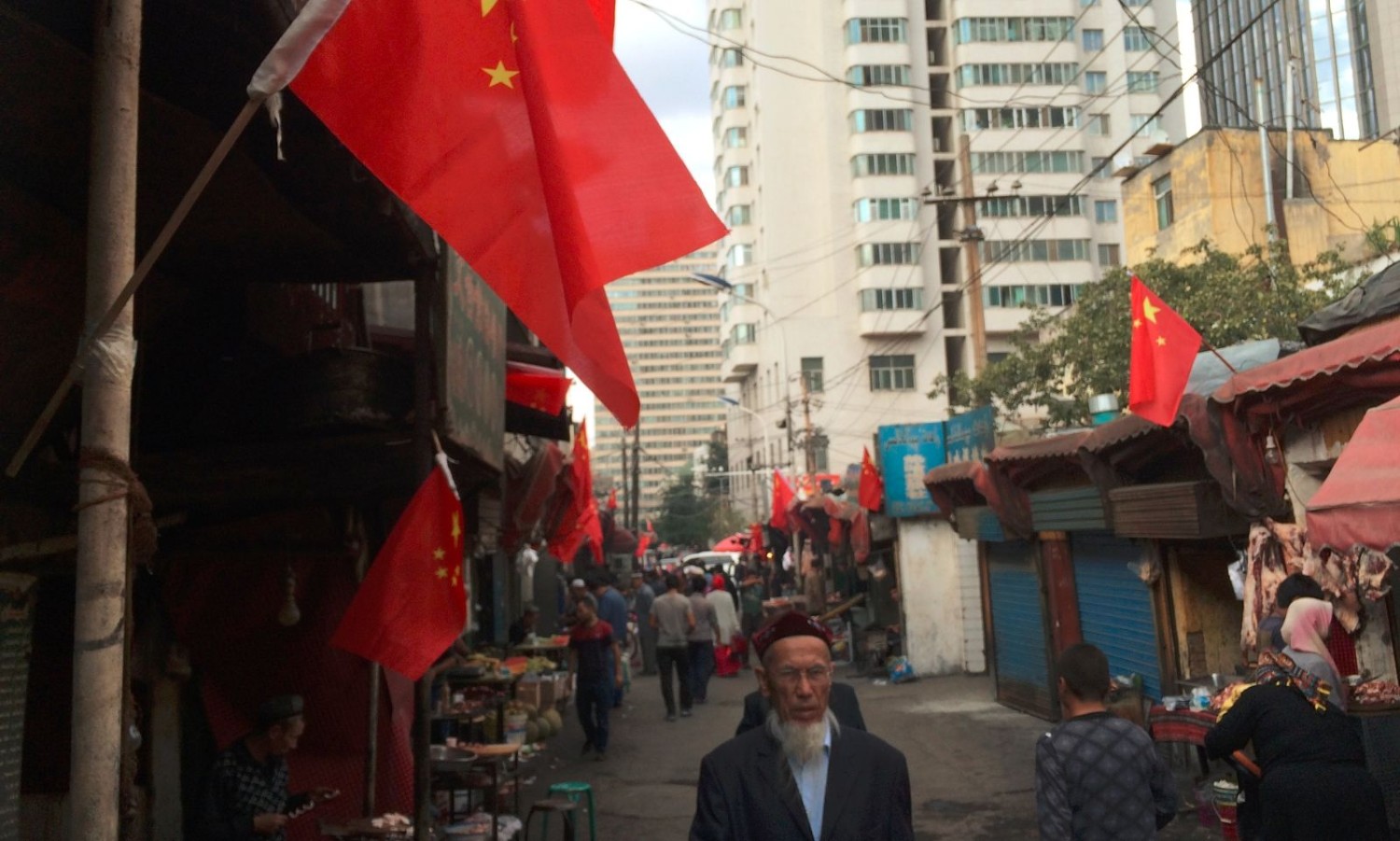 November 02nd, 2015
Chinese newspaper editor sacked for criticising 'war on terror'
Zhao Xinwei, editor of the state-run Xinjiang Daily newspaper was removed from his office for 'improperly discussing' and opposing Chinese policy in the country's West.
There has recently been a tightening of rules further limiting criticism of the Communist party.
Zhao's credibility has been in question for some time; after joining the party in 1984 and becoming editor of the paper in 2011, there have been allegations of wrongdoing, misappropriation and condoning injustices.
The policies he criticised include Beijing's attempts to grapple with a 'low-level' insurgency in the West of the country. The government has said it is dealing with religious extremism in the region. Beijing launched the 'people's war on terror' last year, after a series of attacks on civilians in the region. The nation's west is made up of various Muslim communities, some of whom claim they are the victims of government oppression.
The curbing of the freedom to criticise the government, party and its policies is becoming part of a more serious confrontation between the government and its detractors. The party is in control to fire who it pleases, to establish laws that curb criticism of its policies – but it might also indicate a growing level of insecurity at the heart of the government.
28.Oct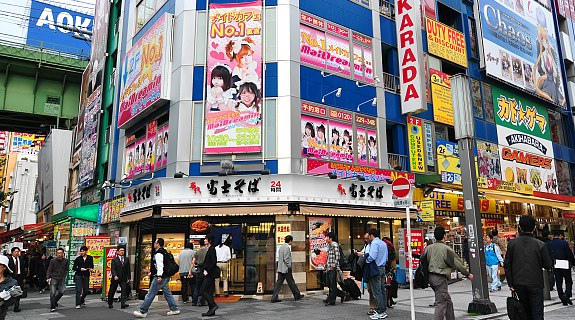 October 28th, 2015
Child abuse images banned in Japanese manga comics
Japan must ban sexually abusive images of children in manga comics, despite claims that such a move would threaten freedom of expression, says the UN's special envoy on child protection.
Maud de Boer-Buquicchio praised the country for passing a law last year that banned the possession of abusive images of children, but said it contained loopholes that allowed exploitation to continue.
"When it comes to particular, extreme child pornographic content, manga should be banned," De Boer-Buquicchio said at the end of a week-long visit to Japan.
The UN's special rapporteur on the sale of children, child prostitution and child pornography, acknowledged that artists and publishers faced difficulty in "finding the right balance" between artistic freedoms and the need to protect children. "I accept that the freedom of expression argument should prevail when it comes to adult pornography."
In June 2014, Japan banned the possession of child sexual abuse imagery after years of delay, but disappointed campaigners by not including the multibillion-yen market in manga comics, animated films and video games.
There was a grace period of a year to comply, but lawbreakers now face prison terms of up to a year and fines of up to 1m yen (£5,500).
Manga
artists and publishers have long resisted government attempts to ban certain images, labelling it an attack on freedom of expression. Dan Kanemitsu, a manga translator, accused de Boer-Buquicchio of "mixing reality with fiction", adding that there was a difference between abusive images featuring actual children and depictions of childlike characters in manga.
"There is no such thing as manga and anime child pornography," he said. "Child pornography entails the involvement of children, and we must confront it for that reason. [De Boer-Buquicchio] meant sexualised depictions of childish looking characters in manga and anime. Many male and female artists in Japan draw characters in an art style that looks childish to western eyes. Therefore it is a rejection of an art style popular in Japan."
Kanemitsu said he did not believe Japan's resistance to expanding the ban to include manga would damage its international image. "I think many people will see the logic of protecting free speech, as long as no actual people are harmed," he said.
26.Oct
October 26th, 2015
Morocco to become solar superpower
It's not a mirage; there really is a city-sized solar-panel plant being created in Morocco. The project aims to provide the country with half of its energy by 2020. Ouarzazate, a city on the edge of Saharan desert, is being used to create what will become the world's largest concentrated solar power plant. Its first phase, called Noor 1, will go live next month.
The mirror technology it uses is more expensive than the more common photovoltaic cell, but it is able to produce power even when the sun goes down. This is all a part of Morocco's plan to turn untapped desert potential into raw, renewable power – and from here, it looks like a fantastic plan.
The Guardian writes: "The potential for solar power from the desert has been known for decades. In the days after the Chernobyl nuclear accident in 1986 the German particle physicist Gerhard Knies, calculated that the world's deserts receive enough energy in a few hours to provide for humanity's power needs for a whole year. The challenge though, has been capturing that energy and transporting it to the population centres where it is required."
Morocco is taking on that challenge, with its 500,000 cells looking to produce enough energy to power a million homes, and with some in reserve to sell to Europe. There is also another set of aims: to expand the project to the Middle East, and especially Mecca. The Moroccan Agency for Solar Energy (MASEN) said such expansion would not only encourage resource independence, but would increase stability and harmony between states.
The political utopia projected by such an image is pleasing: the world brought together by its shared use of clean energy. But don't get too excited yet: if there's one thing that divides the political sphere, it's energy. There's probably no easy rollout in the future for such a huge project, but the fact an emerging economy like Morocco's is taking such a step is welcome indeed.
Image: The Moroccan Times
22.Oct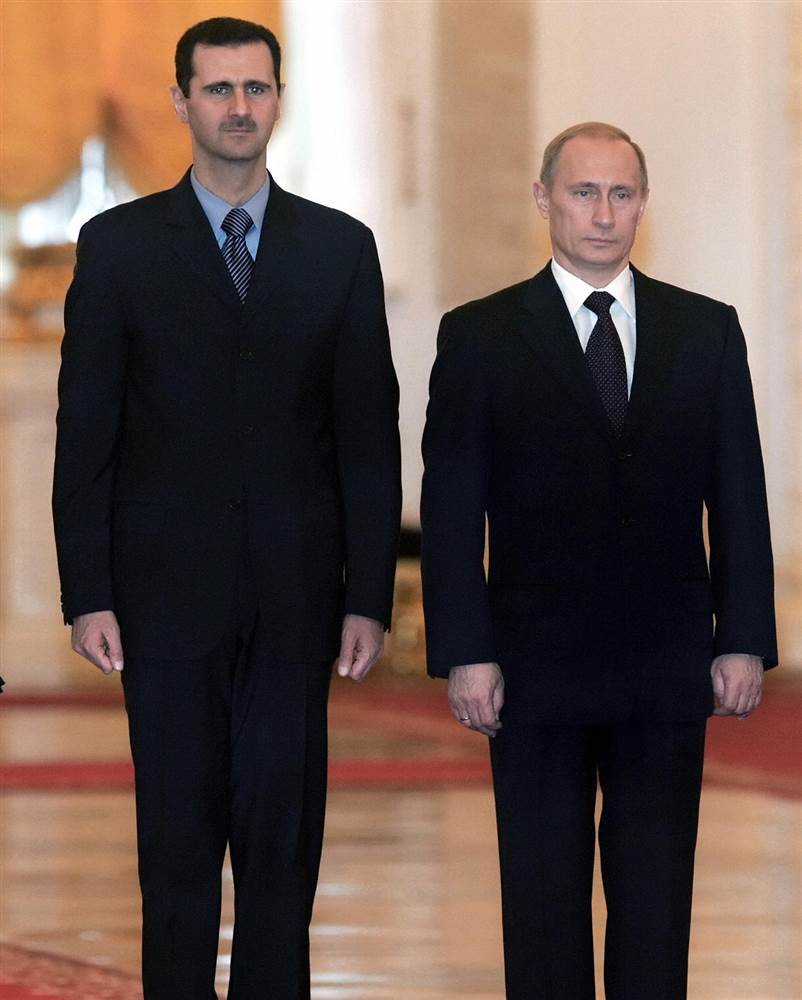 October 22nd, 2015
Make no mistake: Assad and Putin are hanging out together
The Syrian President has made his first foreign visit since the uprising against his authoritarian rule broke out at the height of the Arab spring in 2011. Since then 250,000 people have died and millions have been displaced.
Assad was, of course, in Russia, on Tuesday to thank Putin and his people for their military support in fighting the "terrorists" that threaten his army. You know, the one which drops chemical warfare on its own people.
Because to Assad, "terrorists" don't just mean Isis, but actually any rebel groups fighting to overthrow his regime.
Under the guise of fighting against Isis, Russia began military operations in Syria earlier this year. However, their intervention has so far primarily targeted rebel groups, including those backed by regional and western states, with a minority of airstrikes hitting Isis.
The regime has opened several fronts against the rebels, backed by Russian airstrikes, hoping to take back territory in Homs, Hama, Aleppo and Latakia.
Russia has said it will be following this meeting - a major turning point in the four-and-a-half-year war - with plans to meet with the US, Saudi Arabia and Turkey on Friday to specifically discuss Syria.
19.Oct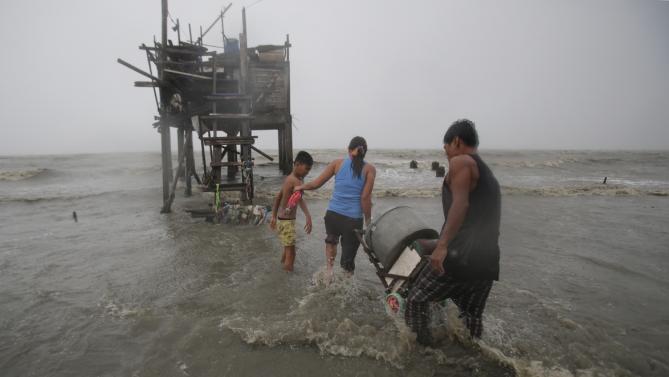 October 19th, 2015
Typhoon Koppu: race to rescue villagers as waters rise
The Philippines' second most violent storm of the year has forced 60,000 people from their homes, and killed at least two people already. Typhoon Koppu made landfall on Sunday, striking the east side of the Philippines' largest island, Luzon, with winds up to 210 kmp/h, and heavy rains.
Military units, local governments and volunteer forces set out to help the many thousands of villagers who are stranded because of the rising waters. Up to 70 villages are already thought to be submerged, whereas others are yet knee-deep.
The exact number of people stranded is as yet too early to determine, but the number is said to be in the many thousands. Farm animals, white goods, as well as vehicles and crops are also being taken into account as part of the damage to farming communities.
People in rural areas were said to have believed the storm passed the low-lying farming regions, travelling North. But Koppu has still been dumping rain over the country, severely affecting rural areas, and many thousands of hectares of rice paddies are said to be damaged.
There is no way of establishing whether Koppu is directly caused by climate change, but it can be said that the typhoon has caused what can be termed climate-refugees. We can also say that the number of refugees could have been reduced – or managed better – if information was disseminated to rural areas quicker. The Philippines can learn from this horrendous experience, as can the rest of the world: not providing quick responses to climate-events like this can not only cause damage to property, but also the loss of life.
Image: Yahoo
14.Oct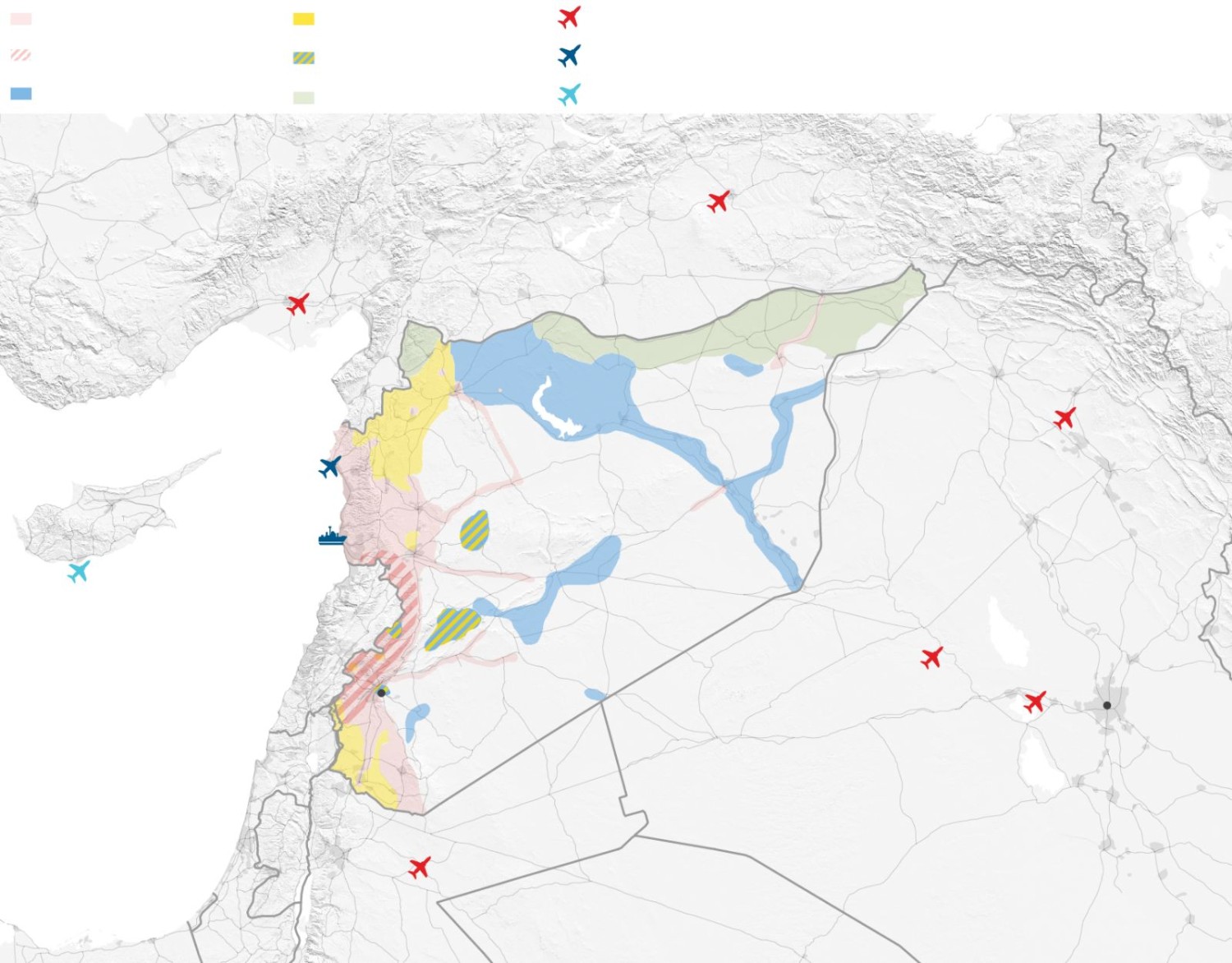 October 14th, 2015
Who backs who in Syria?
So let me get this straight: Russia isn't just targeting ISIS in Syria, but actually other groups who oppose the Assad regime?
This dichotomy from the Guardian breaks down who supports who in Syria, and boy, is it a doozy.
As Russia seems prepared to hit any group, militant or not, that opposes the current Syrian state, it has put itself with the US, which has previously supported the likes of the Free Syrian Army with training and equipment.
Meanwhile, "Washington opposes the Syrian regime but has taken very limited steps to ensure its downfall and has recently signalled it may even consider a transitional role for Assad."
Britain is using its strategically important base in Cyprus to bomb Isis in Iraq but has not officially joined the US-led coalition's efforts in Syria. The prime minister, David Cameron, is believed to favour doing so but Russia's intervention has complicated matters. The British government opposes the Assad regime and has been a significant backer of moderate Syrian opposition groups.
This is interesting, because Syrian refugees currently arriving in droves to Europe to claim asylum are making it very clear that they are escaping Assad, and won't go home until his regime is toppled. This leaves the UK, among the EU, to deal with the refugee crisis and how to resettle so many thousands of people - to which the British government has been more than standoffish.
12.Oct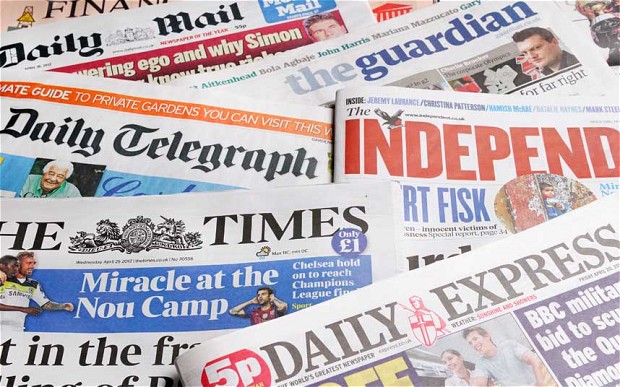 October 12th, 2015
Against the politics of despair
Turkey, Palestine, Syria…sometimes when we make these 'Editor's Picks' for Fair Planet, it can feel like shopping for atrocities: which is the most high-profile, hard-hitting, far-reaching? Trying to extract broad principles from horrific events is also often taxing: what can we learn/ think/ do about these events? The aim is to show or pledge solidarity with victims, and we hope at least to direct attention towards charities and civil society organisations working in the field – people who can help victims directly.
Ultimately, the aim to create awareness of injustice and oppression can itself become part of the problem – keyboard activists, saying everything, doing nothing, liberal, privileged, educated, safe Westerners writing about poor people elsewhere in the world – leaving both readers and writers feeling discouraged and despondent. After all, we've just written about a bad event, and you've just read about it; it's somewhere else in the world, and there's very little we can do.
I wish there was an easy solution. I really do wish I could say something deeply insightful about the 128 dead activists in Turkey or the calls for the third Intifada in the Israel/ Palestine region – I wish I could say something about the Syrian issue which didn't focus entirely on geo-political strategies or presidential politics – and I really wish I could do more than simply point to potential outcomes, raise awareness and show solidarity.
Maybe I can, maybe I can't. But the information and opinions we gather on this site might sometimes feel like the activities of despair – and it might leave you feeling bad, but that's really not what we're trying to do. Indeed, the more we give in to such feelings, the less we're able to accomplish. I haven't got any major recommendations against these inclinations, but I can say this: whatever we think about what we're doing, whether we're showing solidarity, or simply bleeding our hearts out, blog-fodder for right-wingers – people are suffering needlessly in our world.
And as such, it's important to remind ourselves of that fact, and fight for what we can and support those who need it. Keep your battles local, and your knowledge global. Showing and pledging solidarity isn't a waste of time. Despair is.
https://www.childrenofpeace.org.uk/
https://www.syriarelief.org.uk/
08.Oct
October 08th, 2015
Since 150 years even war has rules
U.S. President Barack Obama apologized to Doctors Without Borders for the American air attack that killed at least 22 people at a medical clinic in Afghanistan, and said the U.S. would examine military procedures to look for better ways to prevent such incidents.
Regardless, Doctors Without Borders (MSF) wants to ensure respect of international humanitarian law after the most deadly airstrike in its history. Hence, MSF international president Joanne Liu has called for an impartial and independent probe by the International Humanitarian Fact-Finding Commission (IHFFC).
According to the International Committee of the Red Cross, people have always used violence to settle disputes. And all cultures have always had the idea that there have to be limits on that violence, if we are to prevent wars from descending into barbarity.
More than 150 years the Geneva Convention agreed on rules protecting non-participants, prisoners and the wounded. These rules are set out in international humanitarian law.
Yes, even wars have limits. And attacking civilians constitutes a war crime. All parties in all conflicts should preserve what it means to be human, by complying with international humanitarian law.
You can help by sharing this video "Rules of War in a Nutshell", which explains the basics of international humanitarian law.
07.Oct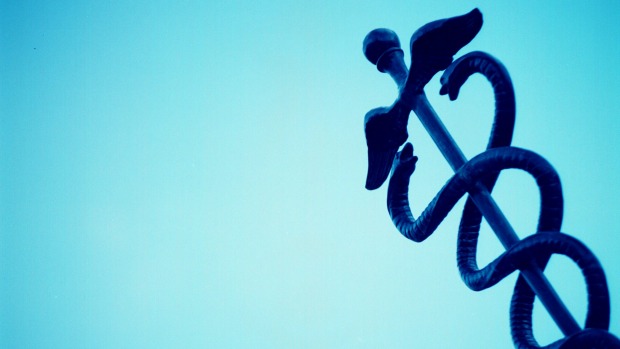 October 07th, 2015
Raped refugee begs to be let into Australia for abortion
A 23-year-old "vulnerable and traumatised" Somali woman who was raped on Nauru is pleading with Prime Minister Malcolm Turnbull to allow her to come to Australia to have an abortion.
Australia's harsh immigration policy deems that any asylum seeker attempting to reach Australia will instead be resettled in one of a number of other island nations, including Nauru.
Abortions are not legal in Nauru which is why the woman, along with another suffering the same fate, has requested to be brought to Australia to terminate the pregnancy which is a result of the rape.
The woman, "Abyan" (not her real name) is one of two female Somali refugees who have requested help from Australia after being raped on the island. Last week the ABC's 7.30 broadcast distressing footage of the other victim, a 26-year-old woman known as "Namja" (not her real name), calling police for help after her rape - she says it took police four hours to answer her plea.
The 23-year-old woman is 11 or more weeks pregnant as a result of her rape. Lawyers acting on her behalf wrote to Mr Turnbull and Immigration Minister Peter Dutton demanding a response on Tuesday.
"I don't know what's wrong with the system but their failure to respond comes across as cruel and heartless," said special counsel George Newhouse.
"Time is quickly running out, this is not a joke, a traumatised and vulnerable woman's health and safety is stake."
Mr Newhouse called on Mr Turnbull to back his condemnation of violence against women with action.
"The Prime Minister wants Australia to be known as a country that respects women, well, we can start with this poor soul," he said.
05.Oct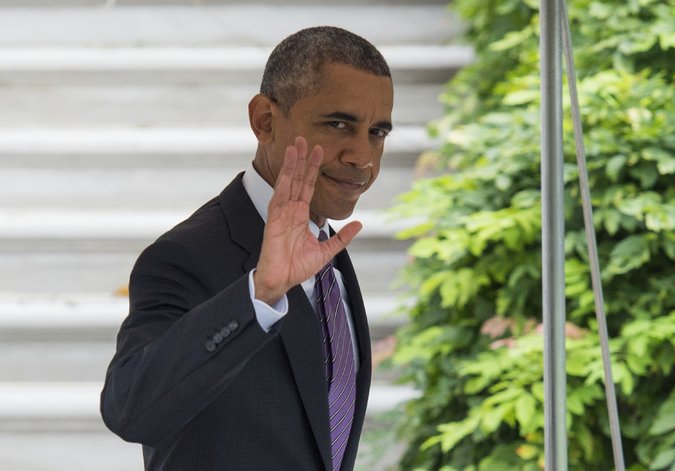 October 05th, 2015
Trans-Pacific Trade Agreement Reached
The Trans-Pacific Trade Partnership has been reached. After eight years of negotiaitons, a trade agreement between the US and 11 other Pacific Rim nations has been established. The agreement, which will tie together 40% of the world's economy, still has months of negotiations ahead – the finer details will emerge in due course. However, it is already being described as a precedent-setting model; one that will begin to formally unite national economies into a globalised whole.
The precedent-setting element is being emphasised as other trade agreements, such as the Trans-Atlantic one; the Trans-Pacific agreement not only provides a model of trade for others, but also shows that agreements can be pushed through in the face of widespread protest, and slow, if not deadlocked-negotiation.
The New York Times reports that the agreement will: "phase out thousands of import tariffs as well as other barriers to international trade. It also would establish uniform rules on corporations' intellectual property, open the Internet even in communist Vietnam and crack down on wildlife trafficking and environmental abuses."
While locals from the affected nations wait for details to emerge, the opposition will unite a broad swathe of social groups, from environmentalists who claim the agreement will damage the environment, to conservatives who feel local producers will be short-changed by the deal in favour of foreign exports.
The agreement also has implications for investor-trade disputes, that seek to redress the complaint that corporations will be strengthened legally against states; here, corporations are supposed to be given a much weaker position than initially anticipated.
We can't know the full extent of what this deal means just yet, but its passage has quietly made its way to completion without the world taking too much notice. That might be the most dangerous thing.