16.Feb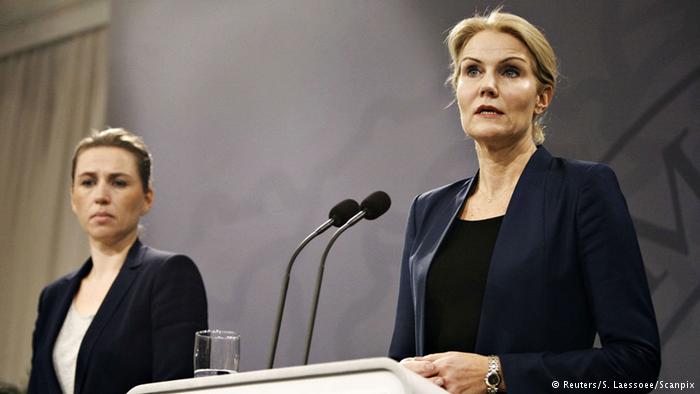 February 16th, 2015
Copenhagen After the Shootings: a Reflection on the Debate
What's in conflict here? Islam and the West? Barbarism and Civilisation? Or is it freedom of speech and another, darker freedom- the freedom of religious expression? It's not entirely clear to the current author what the parameters of this conflict is; indeed, this is a debate that doesn't divide into neat categories.
When commenting on the killing of two in Copenhagen, Danish Prime Minister Helle Thorning-Schmidt emphasised that this isn't a fight between Islam and the West; she suggested this was a conflict between a fractious, superior-minded ideology and political pluralism.
The attacks in Copenhagen took place on Saturday. The targets appear carefully planned: an arts centre that hosted an event by controversial artist Lars Vilks (the subject was blasphemy and freedom of speech), and a synagogue. In both locations, one person was killed. The gunman was subsequently hunted down by Copenhagen police and killed in the early hours of Sunday morning.
What can one say about these events? Being so close to last month's attacks in France (in both content and timing) means that Europe and the world are again on high alert against Muslims. People are rushing for the usual terms again- the same heroes, the same villains. Once again, Islam is the target. Once again freedom of speech is being vigorously defended; once again the Koran is vilified.
To the present author, it seems that Prime Minister Schmidt's comments are probably the closest approximation of what's actually happening here; this does seem to be a philosophy of superiority and absolutism vs. political pluralism. It also seems very likely that the religious motivations for the killings haven't been properly analysed by the media; no, this isn't mainstream Islam nor is it the way most Muslims experience their religion. But it is not totally disconnected from Islam either. Gary Younge of the Guardian made this point very well last month.
So the analysis is up to us- what is actually going on here? People have been killed, tortured- countries ruined under the terms of a black/white dichotomy- a dichotomy that is far from being obviously the case. What's more, you can be sure the dichotomy will continue to deepen- Scandinavian right-wingers have been crying out for ammunition against Islam and multiculturalism since Anders Breivik was jailed. Now they have it.
It's up to us to try to shape the debate wherever we can in a way that stresses the strangeness of the situation- the underlying social anomie of the killers, the propensity of our media to promote freedom of speech as an absolute right- but above all, the innocence of the victims that get caught up in the violent tensions of an increasingly unpredictable conflict.
Image: Reuters
13.Feb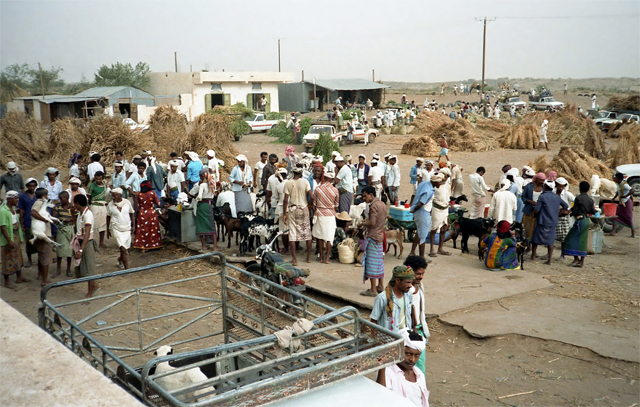 February 13th, 2015
The "forgotten crisis"
One in every three people needing help in the Middle East is Yemeni. Among them are 840,000 acutely malnourished children who need urgently help.
Grant Pritchard, head of advocacy for Oxfam in the capital Sana'a, revealed in a yesterday's Guardian article "that international donors, including wealthy Middle Eastern nations, needed to step up to the plate and provide funds for the nearly 16 million people, or 61% of the population, in need of assistance."
Bordering Saudi Arabia, Yemen is the poorest country in the Arab world and home to one of the most powerful branches of al-Qaida, which claimed responsibility for the January attack on France's Charlie Hebdo newspaper.
"This is actually a very critical time … The 16 million people who are already struggling are going to struggle even more, and that number will presumably grow as others find themselves falling into the poverty trap," Pritchard said to the Guardian.
Yemen remains despite its humanitarian situation an important destination for more than 91,000 (2013) refugees from countries as Somalia, Ethiopia, Eritrea, Iraq and Syria.
"We are trying to warn the international community that this is possibly going to happen … We would hope that a number of wealthier regional players would step up to the plate and help," so Pritchard.
12.Feb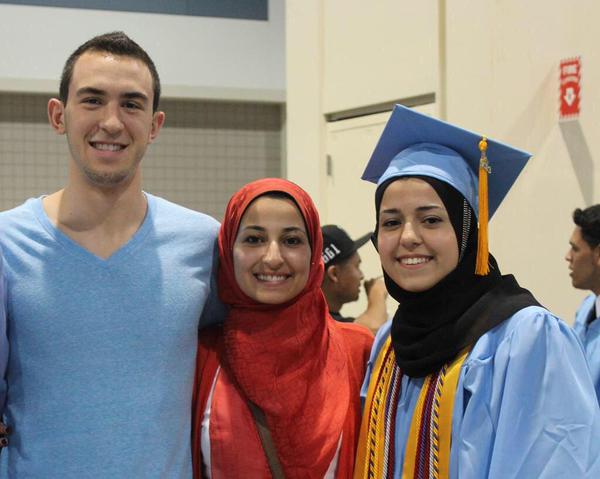 February 12th, 2015
Falling Down. From what?
On Tuesday, Craig Steven Hicks, an ordinary man from Chapel Hill, a town of 60,000 inhabitants in North Carolina, took his gun, walked across the street and killed three people: Deah Barakat, Yusor Mohammad Abu-Salha, Razan Mohammad Abu-Salha. All three are American citizens, and Muslims.
Police have arrested Craig Stephen Hicks and charged him with first-degree murder in a crime that has sparked a heated debate over whether Hicks was fueled by hate against Muslims - or, as the police say because of a dispute over parking.
According to NPR, family members of the victims and Hick's ex-wife painted different portraits.
Dr. Mohammad Abu-Salha, the father of the two women killed, said Hicks had threatened the family in the past: "It was execution style, a bullet in every head. This man had picked on my daughter and her husband a couple of times before, and he talked with them with his gun in his belt. And they were uncomfortable with him, but they did not know he would go this far."
Hick's ex-wife stated he was an "anti-theist", without hate about any articular religion, but obsessed with the movie "Falling Down".
Falling Down told the fictional story of an unemployed defense worker frustrated with the various flaws he sees in society, and who begins to psychotically and violently lash out against them. Did he have personal problems or was it a particular social climate, which triggered his deeds?
So far Hick's motivation isn't clear, however, empirical studies show evidence that social climate affects personal attitudes, and can drive people to act accordingly - sometimes to extremes. History is full of witch-hunts, racist lynching until recent days where asylum camps burn and refugees got killed by the mob. In many cases this is happening within a climate of stigmatization of the other - who ever that might be in that particular context.
These days, even though an FBI report shows that only a small percentage of terrorist attacks carried out on U.S. soil were perpetrated by Muslims, the atmosphere is clearly anti-muslim in the U.S. And, one wonders how much this attitude contributes to provide the mental base for such incidents.
11.Feb
February 11th, 2015
The Louvre, Guggenheim and NYU do little for human rights
Some of the poorest people lured to the U.A.E. with the promise of a job are being blatantly exploited in constructing the Louvre, Guggenheim and NYU campus in Abu Dhabi.
The multi-billion dollar cultural hub project underway on Saadiyat Island has Frank Gehry, Norman Foster and Zaha Hadid on their payroll, yet migrant workers are having their wages, of around $240 a month withheld, are being housed in substandard accommodation, their passports confiscated and have been summarily deported for wanting to holding a strike.
Human Rights Watch published its third report on the situation this week. Though their researcher was never allowed access to the site, he spoke to over a hundred former and present employees of the projects. And upon leaving, Interior Ministry officials informed the researcher he was being blacklisted and wouldn't be allowed to return.
HRW says, "In light of the ongoing abuses of workers on their projects, Agence France-Muséums, the Solomon R. Guggenheim Foundation, and New York University should make their continued engagement with their projects on Saadiyat Island dependent on public commitments by the UAE government authorities… to protect workers from abuse, penalise contractors for violations, and compensate workers who suffer abuses."
When questioned, these institutions claimed to be powerless to enforce change in the U.A.E. But isn't their prestige and reputation the reason they are in the UAE? The Emirates needs their shine to boost their own global reputation. The political reality is that they could wield this power to affect the lives of some of the poorest in the world, for the better. In the end, what good is culture without humanity?
10.Feb
February 10th, 2015
Too good to be true?
Uruguayan President José Mujica will leave office in early 2015. The Pulitzer Center describes the former Marxist guerrilla fighter as an ideal of an austere, humble leader.
In Davos he was wearing Crocs and preached astonishing sermons decrying materialism. Also, Mujica took action to provide help for refugees and demanding more responsible measures from richer countries as we are facing the most severe refugee crisis since WWII. See our article on fairplanet from November 20th.
Like Pope Francis, Mujica speaks to people's longing to see a leader who understands the poor. And, now political parties and movements such as in Greece and Spain seem to pursue Mujica's ideas for a social change.
The Pulitzer Center believes that a figure like him could guide out of the social and policy vices that have mired many people in a worship of wealth.But these stories do not report from Uruguay.
Eve Fairbanks is a writer, who loves change, digging deep into the motivations of people who've radically altered their identities or sought to change their countries. She asks What tangible influence has Mujica really had over his society? Can a president with a starkly different personal style actually transform his country in an age when national culture is as dependent on international financial and cultural trends as on a president?
To answer this question, journalist Eve Fairbanks traveled to Uruguay to interview economists, politicians, and the poor. This is a story bigger than Uruguay: It asks how much influence, in our globally interconnected era, a national president can have anymore.
Read her story on PulitzerCenter.org
Illustration: New Republic
09.Feb
February 09th, 2015
Slovakia and Gay Rights: Abstain to Show Support!
90% of Slovakians think that marriage can only be a union of a man and a woman! 90% of Slovakians think that same-sex couples should be banned from adopting! 90% of Slovakians think that children should be allowed to skip classes that deal with sex or euthanasia!
Well, that is, 90% of the 21.4% of those Slovakians eligible to vote in Saturday's referendum. The referendum placed sexual politics centre stage and it seems that ultra-conservative and homophobic attitudes lost.
The vote would have required at least 50% turnout for it to be considered valid.
That's not what Alliance for Freedom, the organisation which spearheaded the referendum, claims: they say the vast majority of those people who took part in the vote supported a ban on gay marriage. They claim that abstaining is not an overtly political statement and says nothing about the majority of Slovakians supposed views about sexuality and rights.
However, the abstentions from voting were not accidental, nor were they caused by putative structural "problems" such as holding the vote on a weekend, when people would be apparently more concerned with relaxing. No, liberal communities and elites, gay rights activists and the media encouraged voters to defeat the referendum by not voting; a civil disobedience strategy, then, and not merely apathetic abstention.
The country already does not allow gay marriage, civil unions nor adoptions by same-sex couples, The referendum sought to strengthen those bans and thus make them more difficult to undo in the future. What Alliance for Freedom and other conservatives have feared is an intrusion of more liberal, "European" attitudes taking hold of the country and the region, since the EU expanded to include former communist states. They feel the traditional family unit is under threat; something the Catholic church (and incredibly influential and powerful institution within Slovakia) agrees with.
And while the referendum can be seen as a victory for civil society and the protection of rights for minorities, there is still much work to be done to ensure the safety, happiness and future of non-heterosexuals in Slovakia.
Image: Dw.de
06.Feb
February 06th, 2015
Mission Impossible?
What actions are wrong, which are right to finish the crisis between Ukraine and Russia?
"Our core responsibility is to keep our nations safe, and that is exactly what we are doing," said Nato chief Jens Stoltenberg at a meeting of the Nato defence ministers yesterday. But already more than 5,000 people have been killed in eastern Ukraine and clashes have worsened in recent weeks.
The Ukraine crisis looms and the Nato readjusts. It is planed to bolster the alliance's military presence in Eastern Europe in response to increased fighting in eastern Ukraine between government forces and pro-Russia rebels. Specifically, this means: Six bases are being set up and a 5,000-strong "spearhead" is going to be established. Stoltenberg explained, the steps are being taken in response to the "changed security environment".
"Nato sees its actions as entirely defensive - but this is not the way they will be seen in Moscow. Indeed their fundamentally different perceptions of the Ukraine crisis is what is driving the wider rift between Russia and the West", according to Jonathan Marcus, BBC diplomatic correspondent.
"Nato's wider actions - it also plans to open a training centre in Georgia and support for the reform of Ukraine's military - all ring alarm bells in Moscow."
Meanwhile the tensions between Putin and the US or other Nato allies could get worse by continuing to arm the Ukrainian military, German Chancellor Merkel and French President Hollande travel to Kiev and Moscow to conciliate in the Ukraine crisis. But what can the two actually achieve? It looks like a "mission for hope" of two European leaders to refloat negotiations for a ceasefire. Although Russia and Ukrain had already agreed a plan for de-escalation in Belarus last autumn. However, the so-called Minsk agreement was never realized.
Anyway, EU diplomats said that Merkel would not be going to Moscow if she did not believe Putin was now ready to make a deal.
05.Feb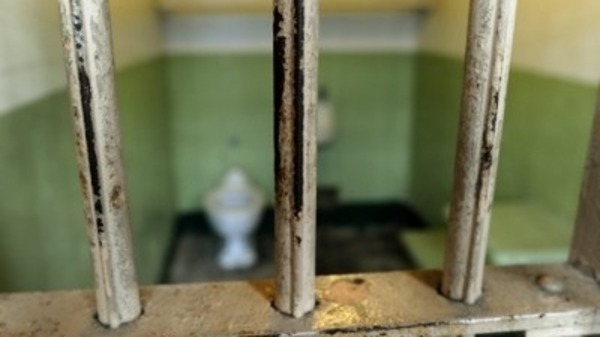 February 05th, 2015
The use of a Syrian jail
An op-ed piece in the International New York Times brings us the first hand experience of a Syrian teacher and activist in Bashar al-Assad's jails. She considers herself lucky to have only been manhandled, detained indefinitely and whipped by electric rods. Her crime? To support a left wing opposition party and found a women's organization, which besides creating economic opportunities for women, works to promote peace at a local level. She recants her experience of others imprisoned with her who were not as fortunate.
Alise Mofrej was first arrested at a peaceful demonstration in the summer of 2012 in downtown Damascus. Abused at the hands of Baathist militia loyal to the Assad family she was then handed to the secret police. "The regime gave these thugs a blank check to terrorise anyone suspected of opposition sympathies."
Released on bail only to be arrested again at a passport office 17 months later, she found herself in a prison cell, with more than 30 women and no access to a lawyer. Their charges ranged from relief activities in besieged areas to having family ties with members of the armed opposition. Torture was routine with about 40 documented techniques. The living sometimes slept next to the dead until the corpse was removed.
Speaking of her neighbour, a female doctor falsely accused of kidnapping a Syrian Army soldier, she describes her torture. Hung by her hair from the ceiling, she was doused with cold water and administered electric shocks till she lost consciousness for days at a time. Alise was released in a "reconciliation" between the army and rebels, which often occurred after the regime had besieged an area and subjected its population to starvation, prompting the resistance to lay down arms and cede control. Prisoner exchanges came as part of the deal.
Now seeking asylum in Beirut, Mofrej's hope is to see the international community pressure all sides into resuming political negotiations based on the 2014 Geneva peace talks. "The first step toward a solution must be an end to the killings, detentions and disappearances."
04.Feb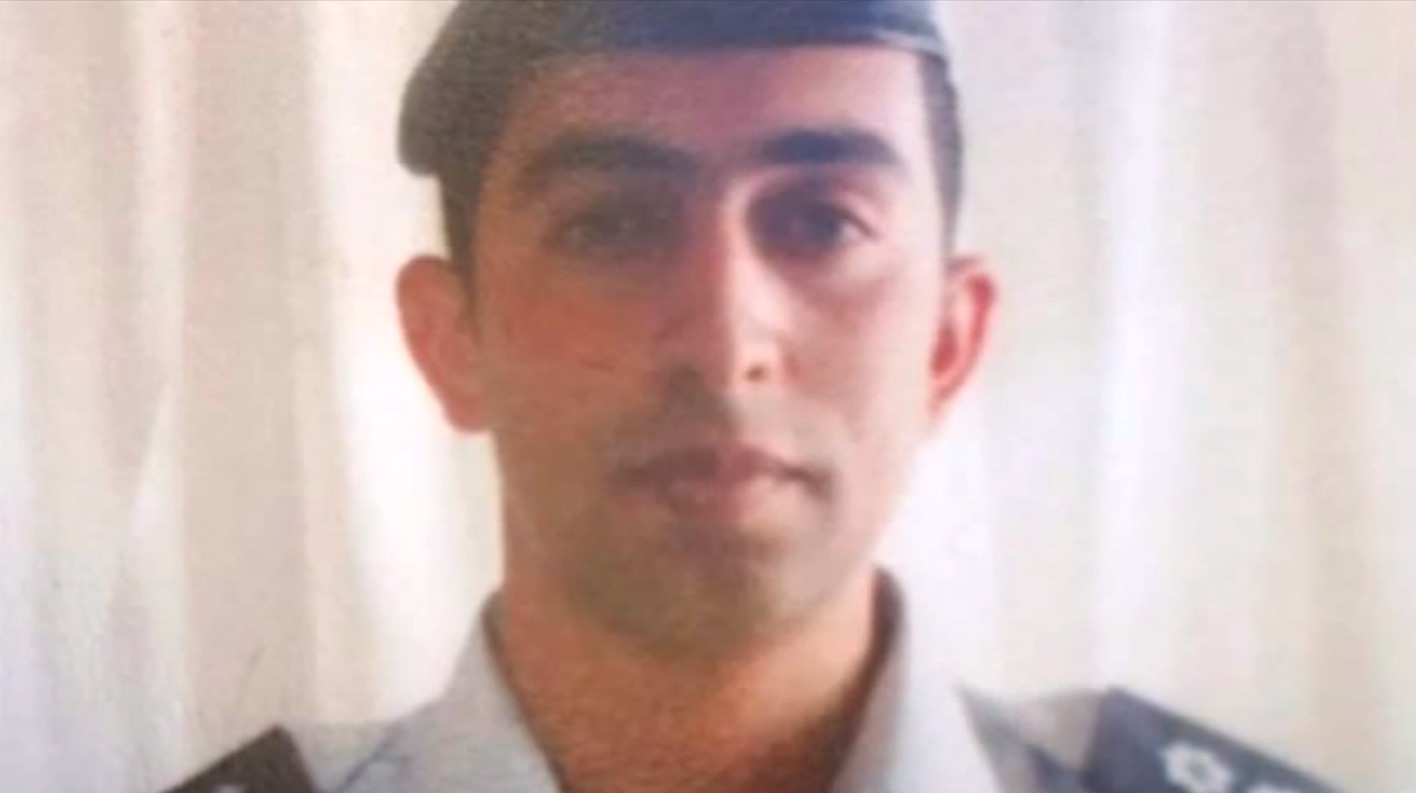 February 04th, 2015
Is there a method to their madness?
The last 12 days have seen ISIS standing firmly on the world stage, as their negotiations with Japan and Jordan played out and failed in front of us. The second Japanese hostage Kenji Gojo was executed at the weekend whilst Tuesday saw the release of a highly stylized video of the captive Jordanian pilot Muaz al-Kasaesbeh speaking of his military mission in IS territory, then being led to a cage to be immolated.
Burning the pilot was clearly a revenge attack on Jordan for joining the U.S.- led coalition in their fight against the militant group, what did executing the Japanese journalist really achieve? Other than revolting and terrorising the world with their increasing brutality, is there a real strategy here? There were contrasting theories analyzing IS tactics in the media this week.
The Independent reported, "ISIS forced the Jordanians and the Japanese to acknowledge its power- by offering a Japanese journalist as bait for negotiations- and then showed the Jordanian king and the Japanese prime minister what it thought of them."
The New York Times spoke to several analysts and has a different view. A story yesterday questioned what the militant group actually accomplished other than depleting their supply of foreign hostages. "Analysts who study terrorist groups were skeptical, and many said the militants' tactics had backfired badly, particularly in Jordan." They point out how the extremists had up to that point killed two men but failed to achieve their professed goals: $200 million in ransom and the release of a female Iraqi suicide bomber from death row in Jordan, who was executed by Jordan this morning, in retaliation to their pilot's execution. You would think that public opinion in Jordan would have mattered to IS, Jordanian soil being part of their expansion plans.
A political scientist who studies extremist groups says in the article that non-state actors like the IS "are much less coherent and cohesive than they want us to think they are." She said as the group seems to have no coherent strategy in how they handled the Japanese and Jordanian hostages, their most likely goal was public relations- and it was a flop, "there is a certain amount of making this up as they go along."
With such contrasting opinions, the author wonders what our readers make of the extremist group's tactics.
Image: Muaz al-Kasaesbeh (screenshot from youtube video)
03.Feb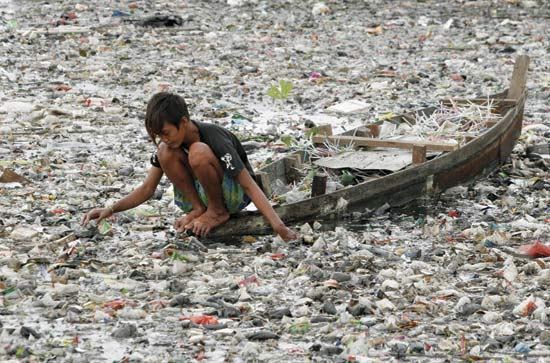 February 03rd, 2015
What about pollution?
What drew our attention throughout the last year most? Crises, violent conflicts, terrorism, Ebola and in environmental terms the change of climate. However, attention, driven through media, doesn't necessarily express the severeness of the issues to which decision makers are turning to.
In this context climate change is unfolding now activities to find ways of global participation including poor countries. According to QZ industrialized countries will "spend $10.4 billion helping poor countries cut carbon emissions and brace for the impact of climate change".
At the same time tens of billions a year were and continue to be allocated combating infectious diseases like Ebola, HIV or malaria.
However, the basic necessity on earth to enable a healthy living for people is still hygiene and to fight pollution. Pollution is in fact the "most lethal force on the planet, killing nearly 8.9 million people in 2012".
To be more precise, explains QZ, "rich countries do spend on cleaning up the environment - mainly just their own, though. Yet poor countries suffer the majority of pollution's lethal impact: 94% of the people that are sickened by toxic air, soil, and water each year live in the developing world, according to a report just published by the Blacksmith Institute, Global Alliance on Health and Pollution (GAHP), and Green Cross Switzerland, three non-government organizations."
Poor countries allocate no more than 1-2% of their national annual budget to dealing with it pollution, and the problem is, that unlike specific infectious diseases, pollution causes a broad range of symptoms, says Green Cross Switzerland's Nathalie Gysy:
"Pollution is not a priority concern in poorer countries in part because it's often invisible to the eye and doesn't leave a clear fingerprint on its victims," she says.
The effect on human development and national economy is similar to diseases: a child suffering from malaria needs its family's, in most cases, its mother's full-time attention.
Estimates say that the health consequences of air pollution alone costs low- and middle-income countries 6-12% of their GDP a year. Therefore, the destructive effects of pollution to those induced by climate change and infectious disease should be recognized and require further allocation of funds. According to experts to which QZ refers, pollution problems can be relatively inexpensive to combat. For instance, cleaning up a village's hazardous waste and educating villagers can cost as little as $20 per person.
Amongst the sustainable development goals the UN is considering to adopt as its own agenda "combating climate change and using natural resources sustainably" are priority. Pollution is almost not mentioned.