16.Jun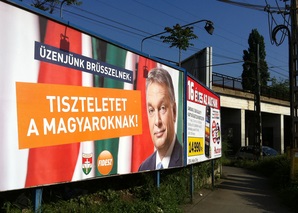 June 16th, 2014
Free speech threatened in Hungary
A media clampdown in Hungary has seen a Constitutional Court rule that website operators are now responsible for any comments to blog posts or articles which may violate media law.
This decision could result in bloggers and other website operators shutting down comments or censoring comments on their sites, for fear of being in breach of the law. This is a clear attack on free speech and internet freedom.
Earlier this month the Hungarian Supreme Court ruled that critical television station ATV had broken a 2010 law against commentary in the press when they described political party Jobbik as "far-right".
According to EU Observer, the court's decision was based on the fact that Jobbik does not call itself a far-right party, so referring to it in that way expresses an opinion.
Considering Jobbik's anti-Roma and anti-Semitic policies, here at fairplanet we think "far-right" sounds like quite a precise description of the party.
At the same time, protestors have been out in force against the sacking of online news site Origo's editor, which occured after the website published a story which alleged that the state secretary of the Prime Minister's office had misused funds.
Another 30 journalists have since resigned from the site in protest.
13.Jun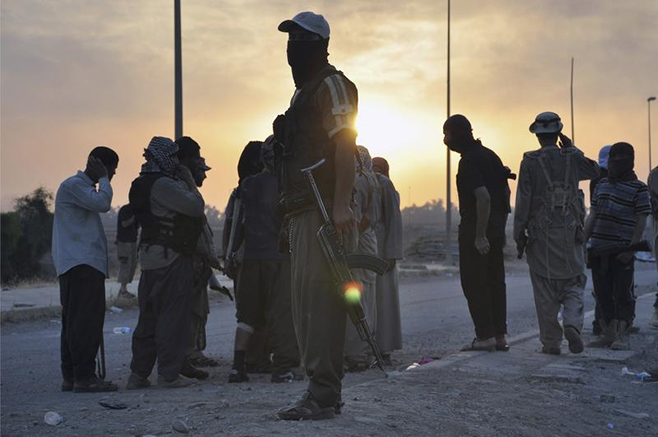 June 13th, 2014
Half a million Iraqis flee ISIS takeover
As many as 500,000 Iraqis were fleeing the city of Mosul and surrounding areas yesterday, as the Islamic State of Iraq and the Sham (ISIS) insurgents took over Iraq's second largest city.
Caught between the threat of well-known atrocities committed at the hands of ISIS and brutality from Iraqi forces, more than half a million people were attempting to escape on Thursday while thousands of others remained trapped. Meanwhile, ISIS continues to advance towards Baghdad.
ISIS took control of Mosul last week, a city which had been in the control of Iraqi military with support from the US.
The Jihadist militant group, along with its precursor al Qaeda in Iraq, have been operating well outside the law for many years in Mosul. Human Rights watch has documented atrocities including suicide bomb attacks, killing with impunity, torture in detention, executions, discrimination against women and the destruction of religious property. Human Rights Watch says they believe ISIS's crimes may amount to crimes against humanity.
Image credit: Reuters
12.Jun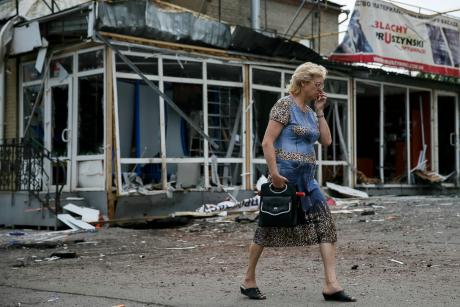 June 12th, 2014
Ukraine's humanitarian crisis worsens
Fighting between Ukrainian government troops and pro-Russian militia is fuelling a worsening humanitarian crisis in eastern Ukraine. Tens of thousands of people are fleeing combat, most of them from the rebel capital of Slavyansk, where almost daily shelling has claimed numerous civilian casualties since late May.
Most residents in the besieged city have been without water, electricity and gas for the past week. Food supplies are limited, and grocery stores smell of rotting food from the lack of refrigeration. Dozens of people queue for drinking water.
About 270 people have died in the east of the country since Kiev launched its "anti-terrorist operation" two months ago, Ukraine's health ministry said on Wednesday. Of those killed, 225 were in Donetsk region, including Slavyansk, where fighting has been heaviest. At least two children have died of shrapnel wounds in Slavyansk this month, according to the health ministry. However, past government estimates have been low, excluding deaths in rebel-held territory.
Appalling conditions in rebel-held towns have caused thousands to flee. The exodus from Slavyansk gathered pace when Ukrainian army shelling intensified at the end of May, with most residents going to the nearby city of Svyatogorsk were they are dependent on the goodwill of locals for housing and food. About 15,000 to 20,000 refugees from Slavyansk have arrived in the city since the end of May, according to mayor Alexander Dzyuba reports the Guardian.
11.Jun
June 11th, 2014
Slavery in the seafood supply chain
A six-month investigation by The Guardian has revealed that slavery is used in the production of prawns for international supermarkets, including Walmart, Tesco, Carrefour and Aldi UK.
Huge numbers of men are being held captive on Thai ships, where they are forced to work for no pay in extreme conditions under the threat of extraordinary violence.
Escaped workers have reported incidences of 20-hour shifts, being fed methamphetamines in order to keep working, regular beatings, torture and exposure to countless execution-style killings.
The Guardian's investigation found that Thailand-based CP Foods, the world's largest prawn farmer, feeds its prawns fishmeal which has been caught on these 'ghost ships'.
CP Foods supplies Walmart, Tesco, Carrefour and Aldi UK, as well as Costco, Morrisons, the Co-operative and Iceland.
Since news broke yesterday, the US is considering blacklisting Thailand, downgrading the nation to its lowest labour conditions status which could also result in economic sanctions.
10.Jun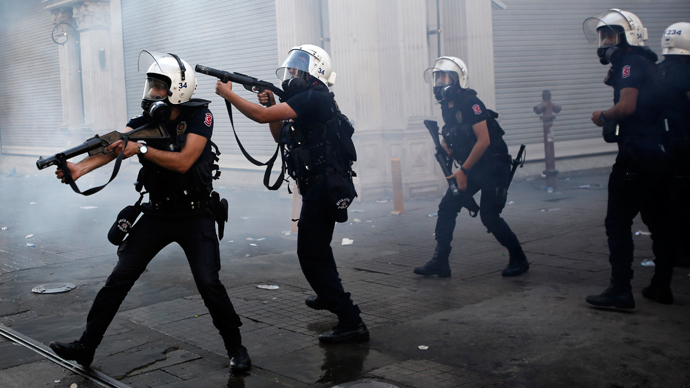 June 10th, 2014
Turkey: Demonstrators on trial, police unpunished
One year on from the Gezi Park protests, the government's approach to demonstrations is as abusive as ever while impunity for police violence is rampant, Amnesty International said in a report published today.

"The Turkish authorities have been relentless in their crackdown on protesters - be it police violence on the streets or by prosecuting them through the courts. Meanwhile the police enjoy near total impunity. The message is clear: peaceful demonstrations will not be tolerated," said Salil Shetty, Secretary General of Amnesty International.
"Just in the last ten days, demonstrations across Turkey to mark the anniversary of the Gezi Park protests were banned and arbitrarily and brutally dispersed with tear gas, water cannons and beatings. The government must change course, allow peaceful protest and ensure accountability for police abuses."
Amnesty International's report, Adding injustice to injury: Gezi Park protests one year on, examines developments following the small protest against the destruction of the park in central Istanbul which spiralled into nationwide anti-government demonstrations. It calls on the Turkish authorities to end impunity for human rights abuses by law enforcement officials and to guarantee the right to peaceful assembly.
The full report can be downloaded on Amnesty International.
09.Jun
June 09th, 2014
Human Rights Watch Film Festival
The Human Rights Watch Film Festival is set to begin in New York this week, celebrating 25 years of bringing important stories to the world stage.
What began as a small series of films shown on a television-sized screen in a tiny New York theatre has grown to include big-screen viewings in 20 cities worldwide with 100,000 viewers each year.
The festival, which opens on Thursday, will feature 20 documentaries and two fiction films. This year's program boasts 16 features by women, which the organisers say is unprecedented.
Five themes make the center of this year's program: armed conflict and the Arab spring, human rights defenders, icons and villains, LGBT rights, migrants' rights and women's and children's rights.
Here are our picks for the top three films to watch out for this year (click the titles to view the trailers).
Sepideh - Reaching for the Stars: a teenage girl from a rural village outside Tehran dreams of becoming an astronomer. Gender roles, cultural expectations.
The Supreme Price: experience the development of the pro-democracy movement in Nigeria, where a special focus is put on helping women into leadership roles.
Dangerous Acts Starring the Unstable Elements of Belarus: Smuggled footage provides a rare peek into the dissident movement in Belarus. Public activism meets stage performances.
06.Jun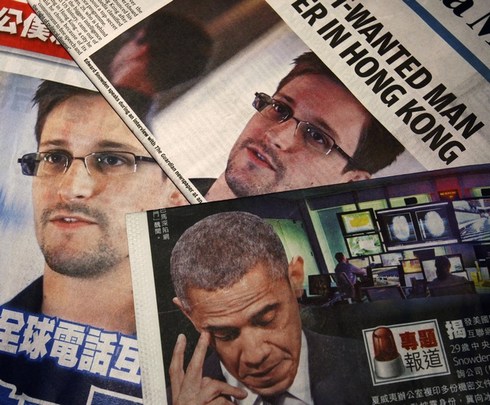 June 06th, 2014
Snowden: one year on
One year has passed since media outlets first began publishing details of NSA contractor Edward Snowden's revelations, exposing an uncomfortable picture of mass surveillance.
But one year on, what has changed? Not much, it seems.
In the past year we have learned that our telephone data is collected, millions of internet communications are intercepted daily, and that the NSA records every single telephone conversation in Afghanistan and the Bahamas.
Just today Vodafone made it public knowledge that a secret wire in mobile phones allow governments to listen to and record live conversations.
Despite the vast and devastating effects of mass surveillance on our everyday lives, for most of the world it remains to be seen whether policies will be changed.
Human Rights Watch has provided an excellent summary of progress around the world, documenting the lack of whisteblower protection in the US, and a British government unwilling to answer the most basic questions about its surveillance practices.
Germany and also Brazil are leading the charge for the right to privacy, holding it on national agendas as well as at the UN.
05.Jun
June 05th, 2014
Bowe Bergdahl Release Video: Don't Come Back to Afghanistan
Footage released by the Taliban allegedly showing the handover at the weekend of their captive US army sergeant Bowe Bergdahl to the American military near the Afghan border with Pakistan. It ends with the caption: 'Don' [sic] come back to afghanistan [sic].' The handover was made in exchange for five militants held at Guantánamo Bay. Bergdahl, 28, is now in a military hospital in Germany, undergoing physical and mental assessments reports the Guardian.
04.Jun
June 04th, 2014
600,000 stateless in Europe
"Everyone has the right to a nationality" - this is the cry of the European Network on Statelessness which reports that at least 600,000 people are currently stateless in Europe.
To be stateless is to not belong to any nationalitiy, leaving the person exposed to a range of human rights abuses as they are not protected by a state.
The network has launched a campaign to end statelessness in Europe, with a petition demanding that all states ascede to the 1954 Statelessness Convention by the end of this year.
The petition also asks that states which do not yet have a procedure for determining statelessness make a commitment to introduce one by the end of 2016.
Read stories of statelss individuals in Europe and sign the petition now.
03.Jun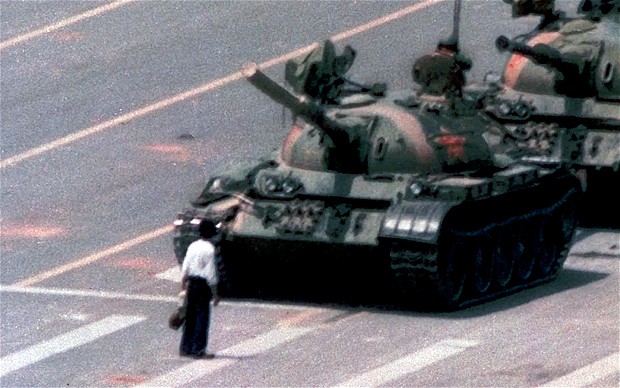 June 03rd, 2014
Tiananmen crackdown: Repression intensifies on eve of 25th anniversary
On the eve of the 25th anniversary of the Tiananmen Square crackdown, Amnesty International has documented a further 30 activists that have been persecuted as the Chinese authorities attempt to suppress those that seek to commemorate the victims of 4 June 1989.
Those targeted in the past few days include Luo Xi, who was a student activist in 1989, who has been criminally detained and Bao Tong, 81, a former political aide to the late Communist Party leader Zhao Ziyang, who opposed the crackdown in 1989. Bao has been forced to leave Beijing.
At least 66 people have now been detained by the Chinese authorities in connection to the Tiananmen anniversary.
"The past few days have seen the Chinese authorities ratchet up the repression. They appear willing to stop at nothing in their attempts to prevent people from marking the 25th anniversary of the Tiananmen crackdown. They have gone further when compared to past years including the 20th anniversary, with more people criminally detained this time," said William Nee, China Researcher at Amnesty International.
"The authorities must cease this campaign of severe persecution. All those detained for peacefully speaking out about the Tiananmen crackdown must be immediately released. The authorities' suffocating grip on freedom of expression will not stop people in China and around the world from remembering the victims of 4 June 1989."