09.Jun
June 09th, 2014
Human Rights Watch Film Festival
The Human Rights Watch Film Festival is set to begin in New York this week, celebrating 25 years of bringing important stories to the world stage.
What began as a small series of films shown on a television-sized screen in a tiny New York theatre has grown to include big-screen viewings in 20 cities worldwide with 100,000 viewers each year.
The festival, which opens on Thursday, will feature 20 documentaries and two fiction films. This year's program boasts 16 features by women, which the organisers say is unprecedented.
Five themes make the center of this year's program: armed conflict and the Arab spring, human rights defenders, icons and villains, LGBT rights, migrants' rights and women's and children's rights.
Here are our picks for the top three films to watch out for this year (click the titles to view the trailers).
Sepideh – Reaching for the Stars: a teenage girl from a rural village outside Tehran dreams of becoming an astronomer. Gender roles, cultural expectations.
The Supreme Price: experience the development of the pro-democracy movement in Nigeria, where a special focus is put on helping women into leadership roles.
Dangerous Acts Starring the Unstable Elements of Belarus: Smuggled footage provides a rare peek into the dissident movement in Belarus. Public activism meets stage performances.
06.Jun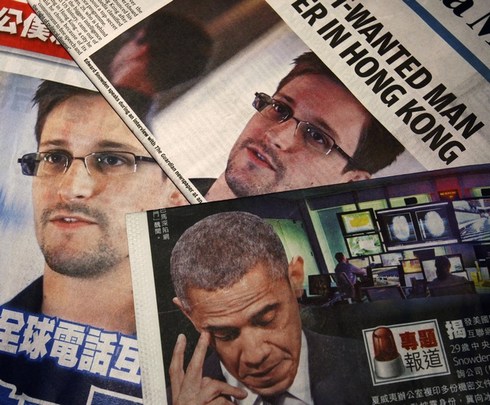 June 06th, 2014
Snowden: one year on
One year has passed since media outlets first began publishing details of NSA contractor Edward Snowden's revelations, exposing an uncomfortable picture of mass surveillance.
But one year on, what has changed? Not much, it seems.
In the past year we have learned that our telephone data is collected, millions of internet communications are intercepted daily, and that the NSA records every single telephone conversation in Afghanistan and the Bahamas.
Just today Vodafone made it public knowledge that a secret wire in mobile phones allow governments to listen to and record live conversations.
Despite the vast and devastating effects of mass surveillance on our everyday lives, for most of the world it remains to be seen whether policies will be changed.
Human Rights Watch has provided an excellent summary of progress around the world, documenting the lack of whisteblower protection in the US, and a British government unwilling to answer the most basic questions about its surveillance practices.
Germany and also Brazil are leading the charge for the right to privacy, holding it on national agendas as well as at the UN.
05.Jun
June 05th, 2014
Bowe Bergdahl Release Video: Don't Come Back to Afghanistan
Footage released by the Taliban allegedly showing the handover at the weekend of their captive US army sergeant Bowe Bergdahl to the American military near the Afghan border with Pakistan. It ends with the caption: 'Don' [sic] come back to afghanistan [sic].' The handover was made in exchange for five militants held at Guantánamo Bay. Bergdahl, 28, is now in a military hospital in Germany, undergoing physical and mental assessments reports the Guardian.
04.Jun
June 04th, 2014
600,000 stateless in Europe
"Everyone has the right to a nationality" - this is the cry of the European Network on Statelessness which reports that at least 600,000 people are currently stateless in Europe.
To be stateless is to not belong to any nationalitiy, leaving the person exposed to a range of human rights abuses as they are not protected by a state.
The network has launched a campaign to end statelessness in Europe, with a petition demanding that all states ascede to the 1954 Statelessness Convention by the end of this year.
The petition also asks that states which do not yet have a procedure for determining statelessness make a commitment to introduce one by the end of 2016.
Read stories of statelss individuals in Europe and sign the petition now.
03.Jun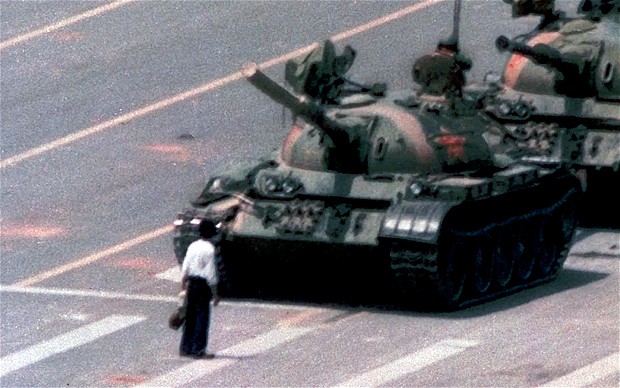 June 03rd, 2014
Tiananmen crackdown: Repression intensifies on eve of 25th anniversary
On the eve of the 25th anniversary of the Tiananmen Square crackdown, Amnesty International has documented a further 30 activists that have been persecuted as the Chinese authorities attempt to suppress those that seek to commemorate the victims of 4 June 1989.
Those targeted in the past few days include Luo Xi, who was a student activist in 1989, who has been criminally detained and Bao Tong, 81, a former political aide to the late Communist Party leader Zhao Ziyang, who opposed the crackdown in 1989. Bao has been forced to leave Beijing.
At least 66 people have now been detained by the Chinese authorities in connection to the Tiananmen anniversary.
"The past few days have seen the Chinese authorities ratchet up the repression. They appear willing to stop at nothing in their attempts to prevent people from marking the 25th anniversary of the Tiananmen crackdown. They have gone further when compared to past years including the 20th anniversary, with more people criminally detained this time," said William Nee, China Researcher at Amnesty International.
"The authorities must cease this campaign of severe persecution. All those detained for peacefully speaking out about the Tiananmen crackdown must be immediately released. The authorities' suffocating grip on freedom of expression will not stop people in China and around the world from remembering the victims of 4 June 1989."
02.Jun
June 02nd, 2014
Turkish constitutional court bans shutdown of YouTube
Last week Turkey's highest court ruled that the country's two month-old ban on YouTube violates constitutional rights to freedom of expression reports Associated Press.
The Constitutional Court said it would order telecommunications authorities to "ensure that the rights violation is removed," the state-run Anadolu Agency reported. It was not clear how soon access to YouTube would be restored.
The restrictions on YouTube were imposed in late March after the leak of an audio recording of a government security meeting. In the recording, senior officials appeared to be discussing a possible military intervention in Syria. A lawyer representing YouTube, the Turkish Bar Association and legislators from Turkey's main opposition party appealed to the high court, seeking to overturn a ban they called unconstitutional. The court's decision is binding.
The decision is a clear setback for Prime Minister Recep Tayyip Erdogan who wanted to shut down the video-sharing website.
02.Jun
June 02nd, 2014
Meriam Ibrahim's husband not informed of expected release
A Sudanese official told media over the weekend that Meriam Ibrahim, the woman sentenced to death for abandoning Islam, will be freed from prison in just a few days.
Ibrahim would be released because Sudanese law protects religion freedom - this is what an under-secretary at the foreign ministry told the BBC on Saturday.
However her husband says he has heard nothing of it.
Ibrahim, who gave birth last week, had been sentenced to death for apostasy and also faced charges of adultery for marrying outside the faith. Despite being raised an Orthodox Christian, last month a court rules that Ibrahim should be regarded as Muslim because that was her father's faith.
The Sudanese foreign ministry has since said that Ibrahim could only be released after a successful judicial appeal. So why would an official claim otherwise?
Ibrahim's case has sparked international outrage after coming under scrutiny from human rights groups.
30.May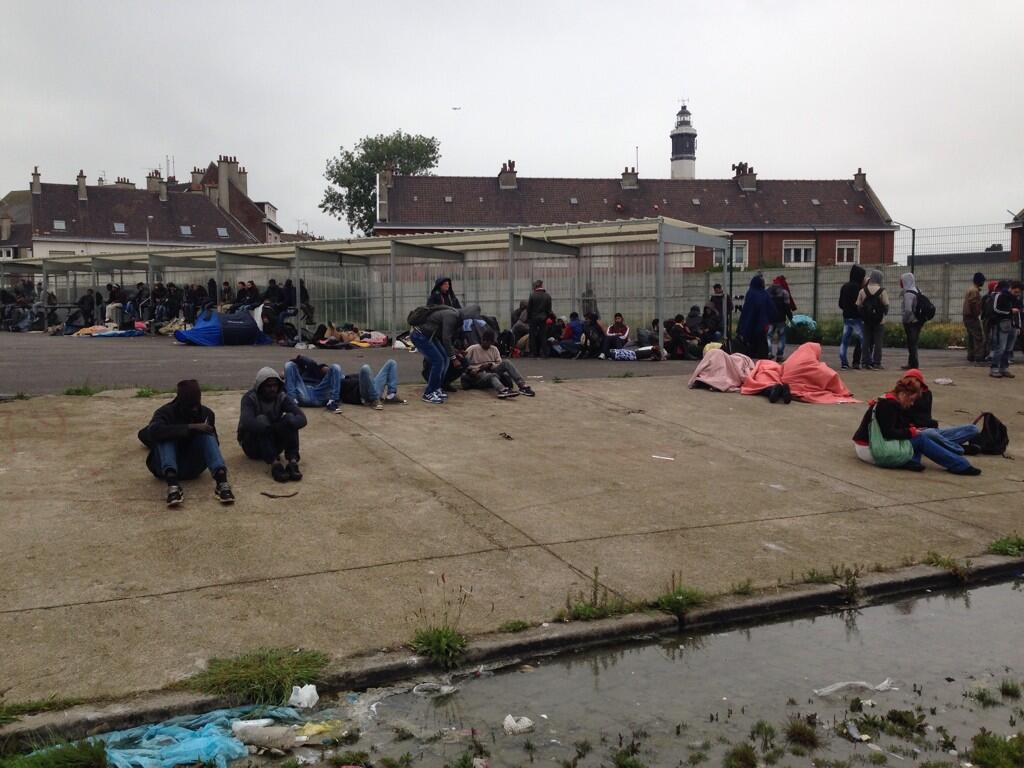 May 30th, 2014
French riot police expel migrants
Riot police in the French port town of Calais have begun expelling people living in migrant camps there, many of them Syrian asylum seekers.
French authorities have said the camps must be cleared to shut down an outbreak of scabies.
Approximately 800 migrants are living in the camps near the port, hoping to reach the United Kingdom across the English Channel, according to Human Rights Watch.
Migrant representatives have said they will have nowhere to go if the camps are destroyed.
This is just the latest hopeless situation in what seem to be almost weekly tragedies involving migrants living in destitution in Southern Europe.
In the weekend's European parliamentary elections, far-right, largely anti-immigration parties prevailed across the continent, sending a clear message that populist policies, rather than humanitarian responsibilities, are top of the agenda for Europeans - or, at least, those who went out and voted.
Voter turnout in the European elections is notoriously low.
28.May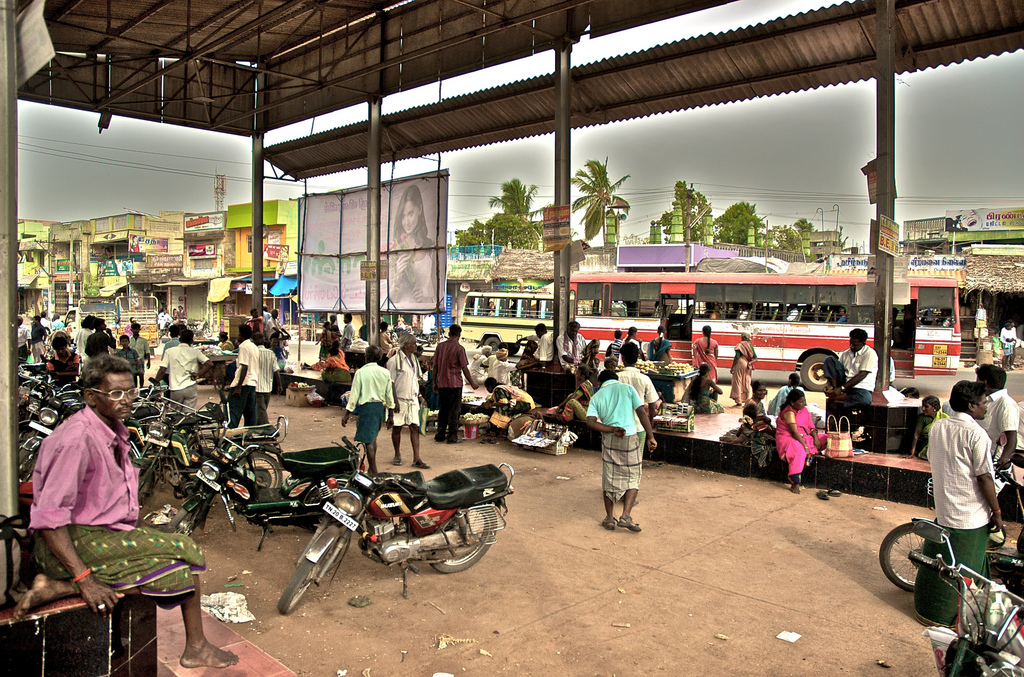 May 28th, 2014
Malaysia deports UNHCR refugees
Malaysia has flouted its international obligations, deporting three Tamil migrants back to Sri Lanka where they are at risk of torture.
Despite being protected by the UN refugee agency UNHCR, two refugees and one asylum seeker waiting to hear the result of their application refguee status have been forcibly removed from Malaysia today and returned to their native Sri Lanka.
While Malaysia has not ratified the 1951 Refugee Convention, all nations are expected to adhere to international refugee law which forbids non-refoulement, that is not sending a person back to a country where their life would be threatened.
The trio were arrested two weeks ago, and have since been deported after Malaysia's Inspector General of Police announced that they were terrorists. No further explanation was given.
27.May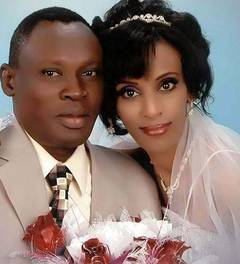 May 27th, 2014
Meriam Ibrahim sentenced to death for apostasy gives birth in Sudanese prison today
Today, 27 year old Meriam Ibrahim, a Sudanese woman sentenced to death for apostasy, has given birth to a baby girl in the Khartoum prison where she is being held with her 20-month-old son.
Amnesty International said the condition of the mother and baby was not known as Ibrahim's lawyer and her husband, a US citizen, had been denied access to her. The Sudanese authorities have said they will defer Ibrahim's death sentence for two years to allow her to nurse her newborn baby reports the Guardian.
Globally, more than 700,000 people had backed Amnesty's call for Ibrahim's release by noon on Tuesday, including 113,500 in the UK. The call aims to reach 120,000 supporters.
To take action please read our post "STOP EXECUTION OF MOTHER IN SUDAN" below in out ENGAGE section.