08.Jan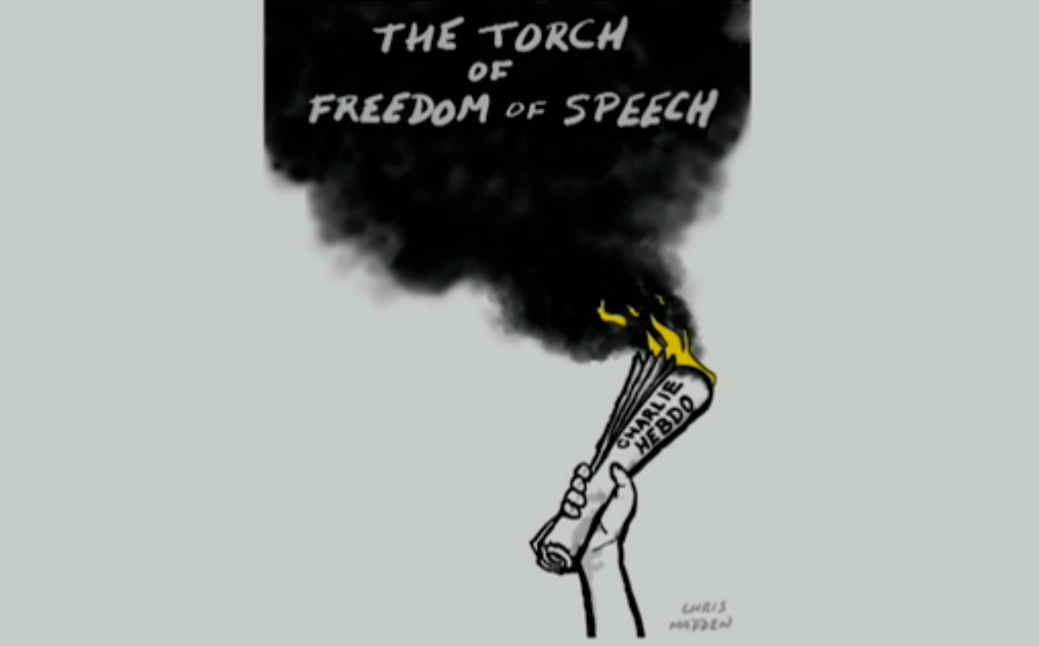 January 08th, 2015
The attack on democracy
Yesterday 12 people – the editor, cartoonists and other staff of the satirical weekly Charlie Hebdo, along with two policemen – were brutally murdered by terrorists. Charlie Hebdo's earlier published islam-critic cartoons as well as recordings of "Allahu Akbar" during the carnage, the attack was supposedly conducted by Islamic extremists.
Earlier Charlie Hebdo was targeted by a fire attack after co-publishing cartoons of the prophet Mohammed released by Danish newspaper Jyllands-Posten. In an interview thereafter the editor-in-chief Stéphane Charbonnier said that a minority of fascists is hijacking an entire religion, adding later: "I prefer to die standing than live on my knees!"
On the day of the deadly attack Charlie Hebdo published a cartoon of Michel Houellebecq, whose book "La Soumission" (submission) – a dystopian novel where a sort of Muslim brotherhood takes over the French government in 2022 – was released recently.
Houellebecq describes an anxious society that sacrifices its freedom for its fears. However, yesterday the tremendous wave of solidarity and demonstrations for unity in France indicate prudence instead of polarization. Because polarization and radicalization between people and religions communities would only serve the extremists' goal. Defending the open, democratic society and freedom of speech, protesters in Paris held up a banner saying: "Not Afraid!"
In solidarity with Charlie Hebdo and underlining the freedom of speech French-German TV Channel Arte published on its website a short film on perspectives of cartoonists from various countries. Connected to that a world map illustrates how freedom of speech is being represented through cartoons.
Image: "Torch of Freedom of Speech" by Chris Madden
07.Jan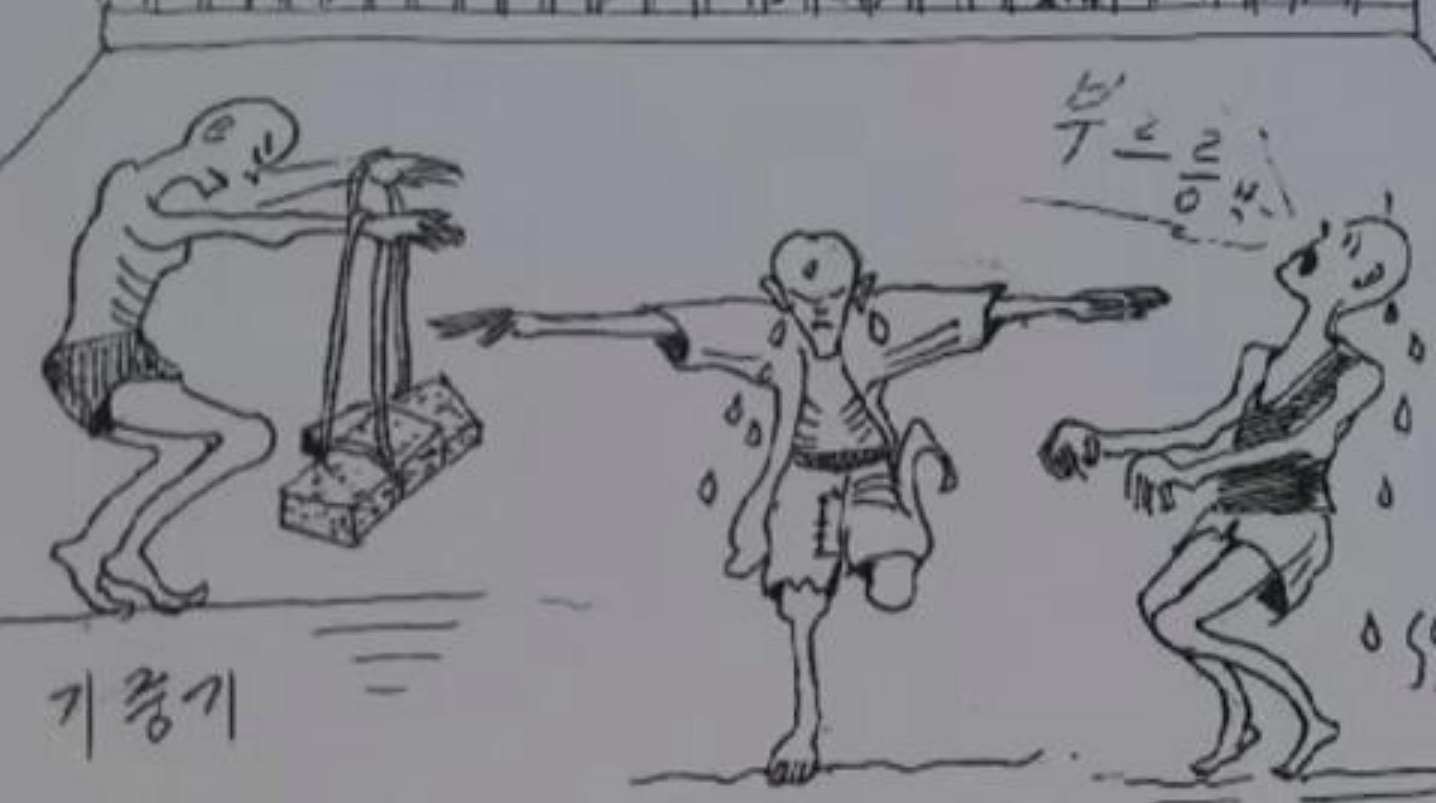 January 07th, 2015
UN takes steps to bring Kim Jong-Un to International Criminal Court
As plans for Kim Jong-Un's birthday celebrations for Jan 8 are underway, the UN is taking steps to bring him to the ICC for crimes against humanity.
There was hope that Kim Jong-Un, the dynastic supreme leader of North Korea, would temper the repressive regime of his father and grandfather when he came into power three years ago. After all, he once studied in Switzerland. That hope is well and truly buried now, with the release of a UN inquiry commission's findings.
"Kim Jong-Un picked up where his father and grandfather left off, continuing to rule based on repression and fear," said Phil Robertson, deputy Human Rights Watch Asia director.
Public executions take place regularly for vague national security crimes, including "crimes against the state" and "crimes against the people," as well as a range of nonviolent offences such as fraud and smuggling if the authorities deem the offence as "extremely serious."
In February 2014, the inquiry body established by the Human Rights Council found the North Korean government has committed systematic human right abuses on a scale and gravity without parallel in the contemporary world. Abuses include extermination, murder, enslavement, torture, imprisonment, rape, forced abortions, and other sexual violence.
Two UN resolutions passed this year call for the Security Council to take action to ensure accountability for successive governments in North Korea, possibly by referring North Korean leaders to the ICC.
"These systematic and pervasive human rights abuses are now, finally, at the center stage of the international community's agenda for action." Robertson said in a report by Human Rights Watch.
Image: Shows a drawing of torture scenes by an inmate in a political prison camp. Source: UN/AlJazeera
06.Jan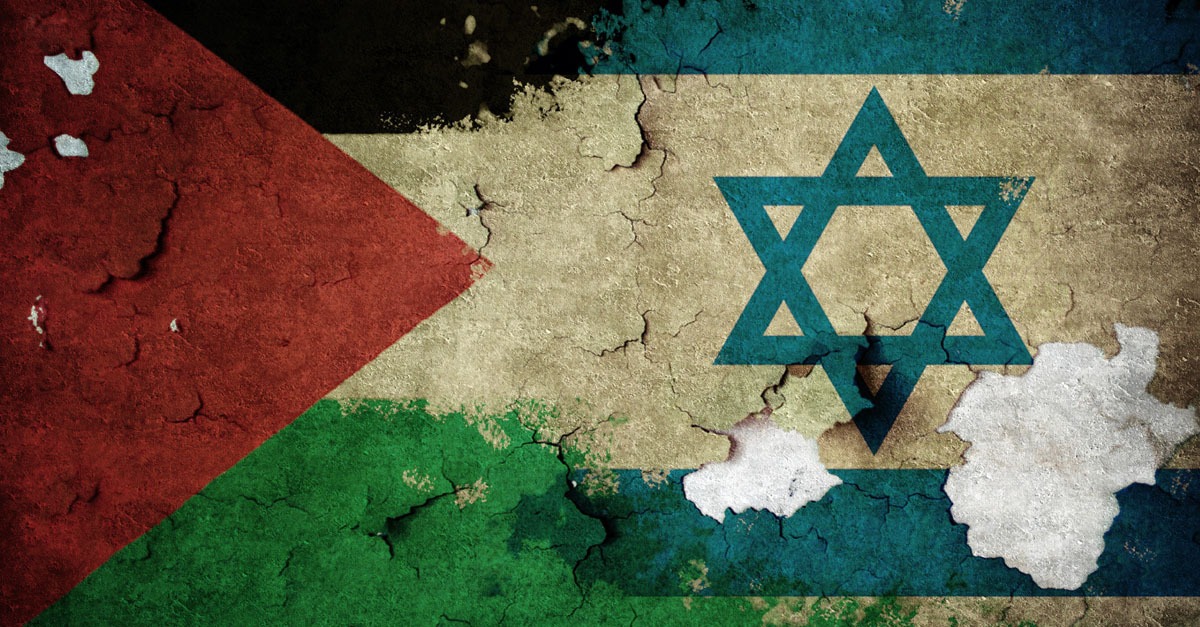 January 06th, 2015
Israeli and Palestinian thoughts on future options
The new year comes with interesting insight into the Israeli and Palestinian publics: While the majority remains "pessimistic about both the potential for successful negotiations or the feasibility of the two-state solution," reports the +972, the publics seem to be more open and optimistic about confederation-style models.
In co-operation with the Israel-Palestine Center for Creative Regional Initiatives (IPCRI), the non-profit magazine +972 initiated a survey on Israeli and Palestinian opinions on options other than a two-state-solution. The approach is based on breaking through some of the "non-negotiable elements of Israeli and Palestinian two-state demands."
According to +972, IPCRI's "Two States One Space," is similar to another initiative called "Two States, One Land," with Israelis and Palestinians who have been working together for about two year:
"Both visions involve two separate entities with distinct national identities, based on rough geographic definitions. There would be open borders, high cooperation, and phased but broad freedom of residence. The idea is to avoid uprooting most Israeli settlers, and accept Palestinian refugee return claims in a way that avoids trampling Jewish identity in Israel. Jerusalem is united but shared."
Here are some of the published results taken from +972's poll:
Two separate states with open borders -
42 percent of Israelis accept this — nearly half. Among Jews, one-third accepted it, and over 80 percent of Arabs.
Jewish Israelis can stay in a Palestinian state as residents there and citizens of Israel, and Palestinians can reside in Israel [and] will have Palestinian citizenship -
This attempt to break through the issue of settlers was acceptable to one-third of Israelis, including nearly 70 percent of Arabs but just one-quarter (27 percent) of Jews support it. Note that we didn't specifically use the word "settlers" – which may have tilted Jewish results either way
Right of return for Jews and Palestinians to respective states – with residence subject to agreement of both states -
Nearly half of all Israelis – 41 percent of Jews and 80 percent of Arabs – say this is acceptable. This is a striking finding when normally just putting terms "right of return" and "Palestinians" in the same sentence results in roughly 80 percent opposition against Jews.
Jerusalem – unified and undivided capital of both nations -
Nearly half of the Israeli public (45 percent) accepts this and the finding is only slightly lower among Jews (40 percent).
Shared authorities, Israeli security control with Palestinian cooperation like today -
This was the easiest for Israelis support – there are no emotions surrounding shared authorities and Israelis understand that the current security arrangements are great for them. Nearly 60 percent say this is acceptable, with only minor variation between Arabs and Jews.
The full report is displayed on +972 mag.
05.Jan
January 05th, 2015
World Conflicts: 2015 Edition!
So New Year's celebrations have been and gone, and it's back to work. Unless of course, you live in one of 10 regions highlighted by Foreign Policy magazine in their article "10 Wars to Watch in 2015".
Describing ongoing conflicts in 10 of the world's most volatile regions, the article highlights how there is a new kind of unpredictability to the world's conflicts- but there is cause to be positive; conflicts may be more unpredictable than before, but there is also a new complexity to the world's politics i.e. there is no overarching, ideological battle being conducted (think of the Cold War), meaning individual conflicts can be settled on their own terms.
Bearing that in mind, where are some of the world's most significant and challenging conflicts, and what makes them so?
In Syria and Iraq, the multiple interests of ISIS, the Assad regime, rebel fighters and US-led international forces makes this conflict particularly unstable- with US air strikes on ISIS seeming to benefit Assad and hinder rebel fighters. It seems like a lose-lose situation, which is why the eventuality of a future peace agreement must be assured throughout.
The conflict in Nigeria on the other hand, has a distinctively economic dimension to it; the government is in a position to learn from its mistakes of extrajudicial killings when handling Boko Haram fighters, however, with a drop in crude oil prices, it is seriously hindered in terms of its budget. Furthermore, with elections looming, the present regime must do all it can to appear in position to tackle terrorism- and it needs economics in its favour to appear strong.
The article also highlights situations in Ukraine, South Sudan, Somalia, the Democratic Republic of Congo, Afghanistan, Yemen, Libya and the Sahel, and surprisingly, Venezuela- it is well worth the read to get an overview of ongoing conflicts and potential outcomes in 2015.
02.Jan
January 02nd, 2015
Kim Jong-Un says he's open to talks with South Korea
Kim Jong-un's public appearances often carry deliberate messages and even threats to South Korea. For months this year, we didn't see him at all.
But now South Korea called on Kim in recent days to reopen talks on several issues, including the reunion of families separated by the Korean War. The two countries have negotiated such reunions sporadically over the years. (Video via CCTV)
South Korea's unification minister quickly put out a press release quoted by Yonhap. "We hope North Korea responds to our dialogue offer if it has a genuine will to improve inter-Korean relations."
But in the same speech, Kim also criticized the South for its joint military drills held with the U.S. each spring. The drills undeniably irk the North each year and have led to tension, threats and even the two sides firing warning shots at each other. (Video via CBS)
So far, there's no reliable indication on whether these talks between the North and South will actually happen.
Along with a flurry of stories posted to KCNA's homepage documenting and praising Kim's actions leading into the New Year, KCNA also aired footage of Kim apparently flying a plane with the help of two assistants. (Video via The Telegraph / KCNA)
Sources: newsy, Arirang, KCNA, CCTV, Yonhap News Agency, CBS, The Telegraph
01.Jan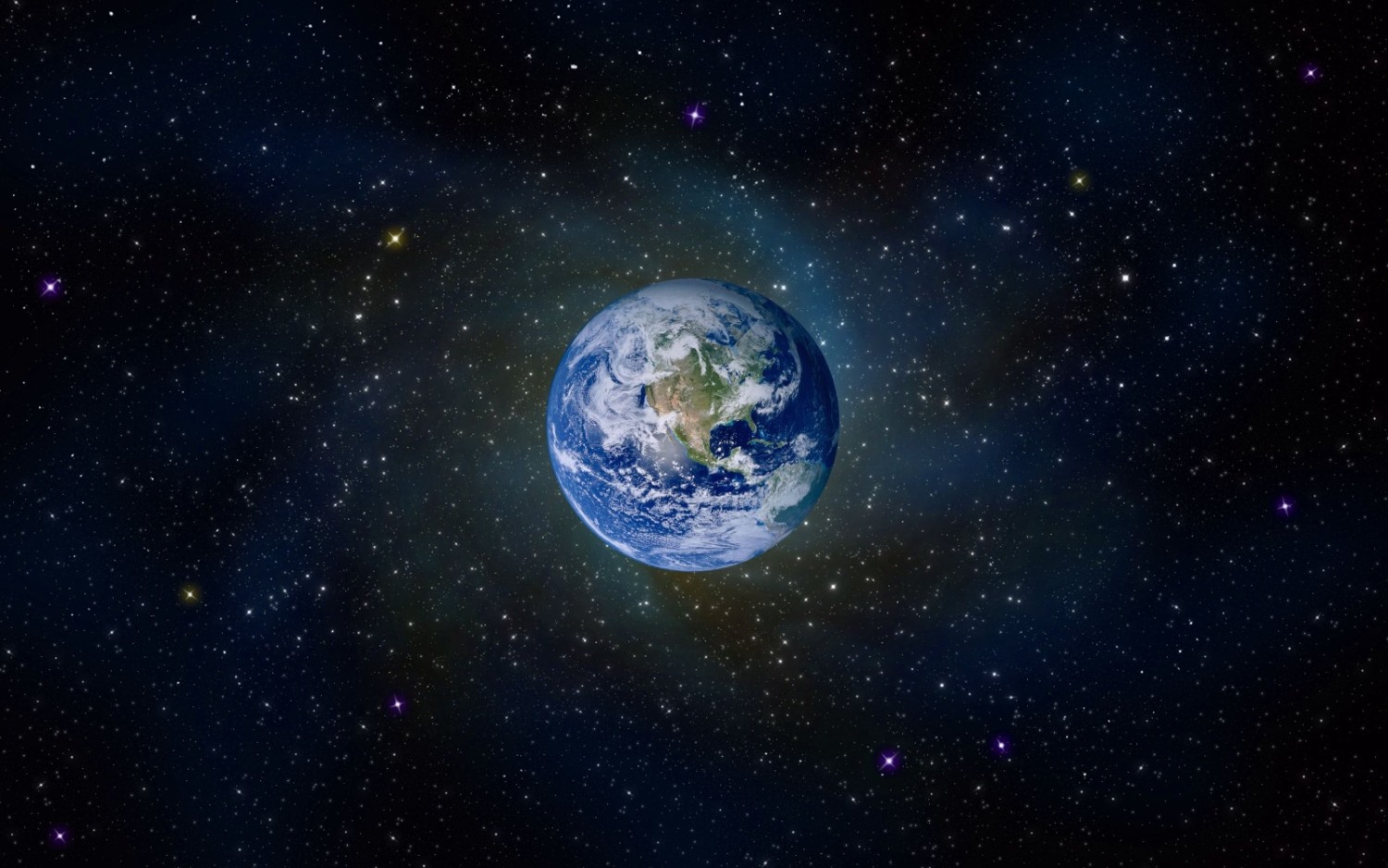 January 01st, 2015
2014, what a nightmare. May 2015 bring sanity and humanity!
In 2014 the world was a mess. Any continent where the political, societal and humanitarian situation wasn't in devastating disorder?
In Europe, 20 years after the war in former Yugoslavia, another hot war has come back in Ukraine, taking thousands of people's lives at the interface between Middle Europe and Russia. Western sanctions against Russia and its falling economy, potential instability accompanied the initiation of a new Cold War.
The Gaza War with its numerous civilian victims drove Israel and the Palestine Authority into a muddled situation, pushing potential peace scenarios even more out of sight and believe.
In West-Africa, Ebola killed more than 8,000 people in Liberia, Sierra Leone and Guinea, and just because the deadly disease fell from the media's agenda, it doesn't mean we've beaten the plague.
The Syrian regime's war on its own people has led to one of the world's most devastating humanitarian crisis after WWII, with more than 200,000 people losing their lives and about 10 million their homes. And, as if that wasn't enough, the rise of the so-called Islamic State (IS) has brought terror and civil war to an already instable, vulnerable region, destroying the Middle Easts' cultural, religious and political diversity with the largest stream of refugees since 1945.
These, and other refugees from mostly African countries, are desperately knocking at Europe's door while the world's most advanced democracies are being threatened by rising right-wing political parties and movements.
In Pakistan the Taliban's latest attack on a school led to a massacre on nearly 130 children - with no end in sight for the war on civilians and human rights. Against this background the Nobel Peace Prize for Kailash Satyarthi and Malala Yousafzai "for their struggle against the suppression of children and young people and for the right of all children to education" seems like a helpless sign of humanity.
Let's put it straight: 2014 was a humanitarian nightmare, a year of political earthquakes, where politics and diplomacy failed against nationalistic and religious delusion.
So, let's keep up hope that in 2015 we reflect and take action on what really makes us human.
31.Dec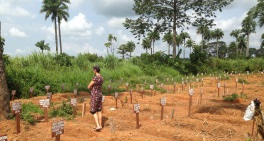 December 31st, 2014
Death and Burials in Liberia
Liberia has opened a new cemetery to allow for the burials of victims of Ebola. An official commented that the site in Monrovia will allow for "dignified" burials of victims, as opposed to cremations and mass burials.
The announcement coincided with the World Health Organisation's announcement that the number of people infected by Ebola in Sierra Leone, Liberia and Guinea has now passed 20,000.
The number is truly astonishing, not least because the virus has shown no signs of slowing down in terms of infection rates, despite the best efforts to contain it by the WHO and UN. This may be due to insufficient funds to halt the spread of the virus, or simply the complexity of the problem.
With the opening of the cemetery however, Liberia has not only provided a place for families of victims to perform burial ceremonies in accordance with their religious beliefs, but has provided a growing visual monument to the ongoing ravages of the virus.
With the focus of people's attention switching from Ebola cases in Africa to Ebola cases in closer proximity, the cemetery acts as a reminder that the virus is real and damaging to people's lives in the most real of ways.
30.Dec
December 30th, 2014
Lisa Kristine: Photos that bear witness to modern slavery
"I'm 150 feet down an illegal mine shaft in Ghana. The air is thick with heat and dust, and it's hard to breathe. I can feel the brush of sweaty bodies passing me in the darkness, but I can't see much else. I hear voices talking, but mostly the shaft is this cacophony of men coughing, and stone being broken with primitive tools. Like the others, I wear a flickering, cheap flashlight tied to my head with this elastic, tattered band, and I can barely make out the slick tree limbs holding up the walls of the three-foot square hole dropping hundreds of feet into the earth. When my hand slips, I suddenly remember a miner I had met days before who had lost his grip and fell countless feet down that shaft."
With these words photographer Lisa Kristine opens her speech at a TED event about modern slavery. For the past two years, she has traveled the world, documenting the unbearably harsh realities of modern-day slavery. She shares hauntingly beautiful images — miners in the Congo, brick layers in Nepal — illuminating the plight of the 27 million souls enslaved worldwide.
29.Dec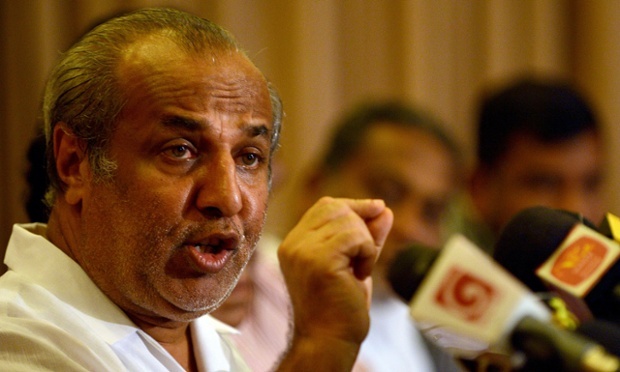 December 29th, 2014
Little Democracy, Big Action
The upcoming elections in Sri Lanka haven't exactly caught the world's attention, but the decisions of Rauf Hakeem, leader of the Sri Lankan Muslim Congress- Sri Lanka's largest Muslim political party, may have demonstrated one of the most important aspects of democracy in action: protection of the rights of minorities.
President Mahinda Rajapaksa, leader of the Sri Lankan Freedom Party and the ruling alliance of parties, suffered a setback as Hakeem withdrew support for the coalition and defected support to the opposition. Yesterday's announcement dealt a major blow to Rajapaksa's campaign for a third term in office, with more than 20 lawmakers and ministers already defecting to the opposition.
Referring to attacks on Muslims from ultra-nationalist Buddhists in June 2014, Hakeem said his party and the nation required guaranteed security for minorities; presently inadequately protected in an overwhelmingly Buddhist nation.
Some critics have called the move opportunism, as the election draws near and the Muslim Congress decides to throw its weight behind Maithripala Sirisena, leader of the opposition. However, by stating outright the motivation for making the move, Hakeem has made a very shrewd move; he makes Sirisena duty-bound to protecting the rights of minorities should he win, and alerts the world to look with greater scrutiny on the Sri Lankan situation.
If it is just a shallow move to back a younger, faster horse, at least Hakeem and the Muslim Congress have ensured that the official reason for the move is a proper function of democracy- the protection of the rights of minorities- a proper function of democracy that cannot be overlooked in a country with an awkward postwar peace.
26.Dec
December 26th, 2014
UN Peacekeeper soldiers fire at protestors in Haiti
Haitian police and UN peacekeepers have attacked protesters with live ammo and chemical agents as several thousand opposition supporters tried to march on the presidential palace, demanding new leadership.
Haiti has seen many anti-government protests in recent months calling for President Michael Martelly to step down, amid a growing anger over the high levels of government corruption. Elections have been delayed now for years.
People took to the streets again today. As the video above shows, the protest march approaching the Presidential Palace faced a barrage of gunfire and tear gas. While major media outlets have the audacity to falsely claim that Haitian police and UN peacekeepers fired only into the air to disperse the protest while on the same page show a photo of the man seen below taking aim at head height. It is profoundly clear that shots to kill were taken.
President Michel Martelly said Friday night last week that he accepted all the findings of a report this week from a government-appointed commission, including its recommendation that the prime minister resign.
Martelly said during a brief televised speech that Prime Minister Laurent Lamothe was prepared to resign, but an actual date for that to happen was not given.
UPDATE