Seeking Home
March 27th, 2015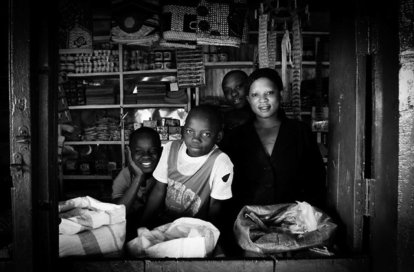 Support independent journalism.
Donations go in full to the author.
Once the target amount is reached, production will begin.
Select the amount, click on it, fill in your email and credit card info.
Following your submission you'll receive a confirmation email.
For assistance please contact us at support@fairplanet.org

In 2001 the Irish government launched the Direct Provision system. It was designed as a temporary measure to provide for the welfare of asylum seekers and their families while they awaited decision on their asylum application.
Direct Provision provides basic housing, three meals a day and medical care. A small allowance is given to asylum seeker as they are not allowed to work. There are more than 4000 people living in Direct Provision half of whom are children, many born in Ireland.
Human rights groups who have examined these living conditions have expressed serious concern over the well being, development and safety of the children, as well as adults.
By 2015 people have reported living in the system for more than ten years.
Ireland has a history of institutional abuse of vulnerable people with its infamous Magdalene laundries and technical schools among others. Direct Provision contributes to the collective trauma of the Irish society and further abuses of victims of global violence.
Seeking Home: Tales of Asylum Seekers in Direct Provision looks at life inside the system.
Thanks to your great support this video is completely funded! See the video here.