14.Oct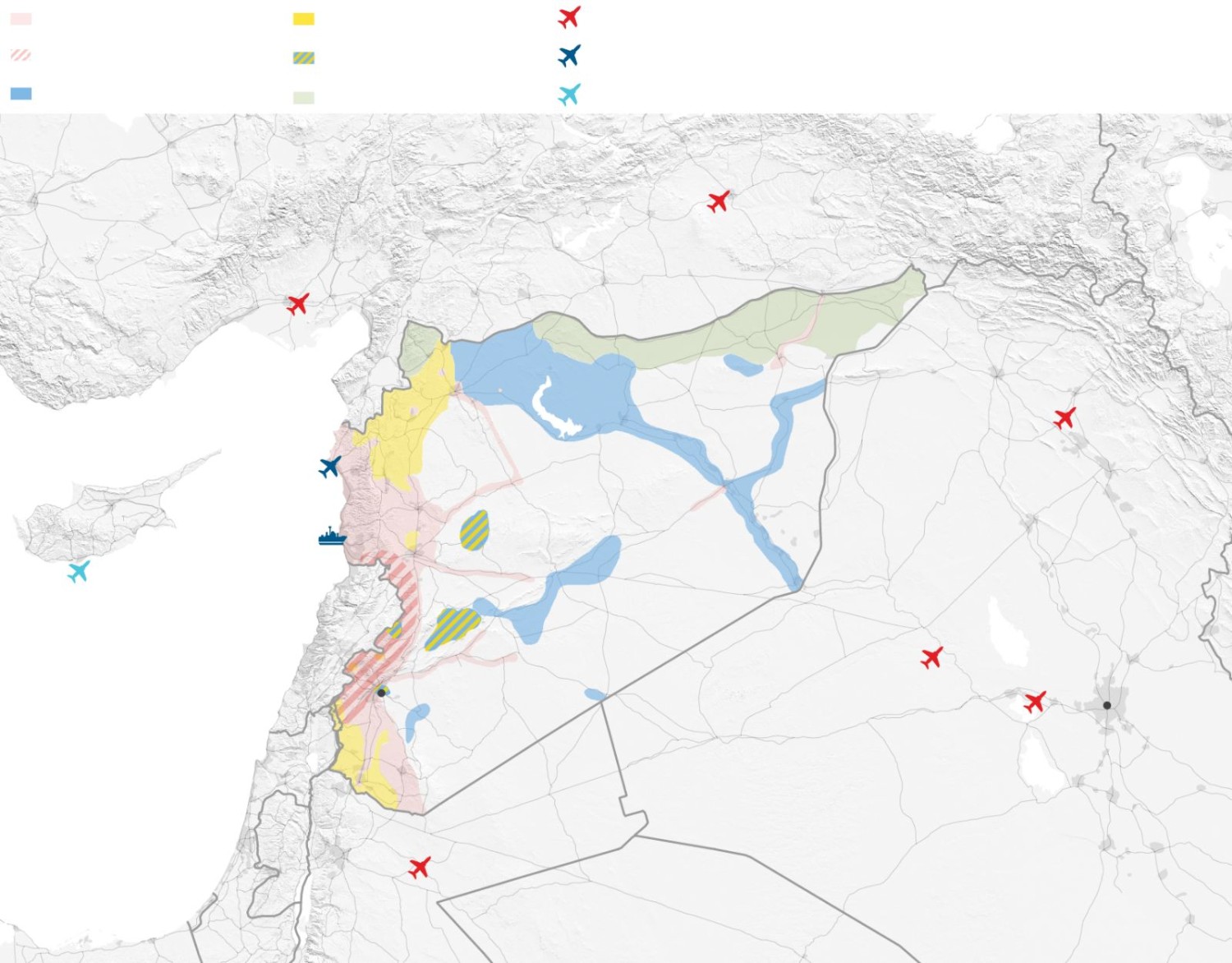 October 14th, 2015
Who backs who in Syria?
So let me get this straight: Russia isn't just targeting ISIS in Syria, but actually other groups who oppose the Assad regime?
This dichotomy from the Guardian breaks down who supports who in Syria, and boy, is it a doozy.
As Russia seems prepared to hit any group, militant or not, that opposes the current Syrian state, it has put itself with the US, which has previously supported the likes of the Free Syrian Army with training and equipment.
Meanwhile, "Washington opposes the Syrian regime but has taken very limited steps to ensure its downfall and has recently signalled it may even consider a transitional role for Assad."
Britain is using its strategically important base in Cyprus to bomb Isis in Iraq but has not officially joined the US-led coalition's efforts in Syria. The prime minister, David Cameron, is believed to favour doing so but Russia's intervention has complicated matters. The British government opposes the Assad regime and has been a significant backer of moderate Syrian opposition groups.
This is interesting, because Syrian refugees currently arriving in droves to Europe to claim asylum are making it very clear that they are escaping Assad, and won't go home until his regime is toppled. This leaves the UK, among the EU, to deal with the refugee crisis and how to resettle so many thousands of people – to which the British government has been more than standoffish.
12.Oct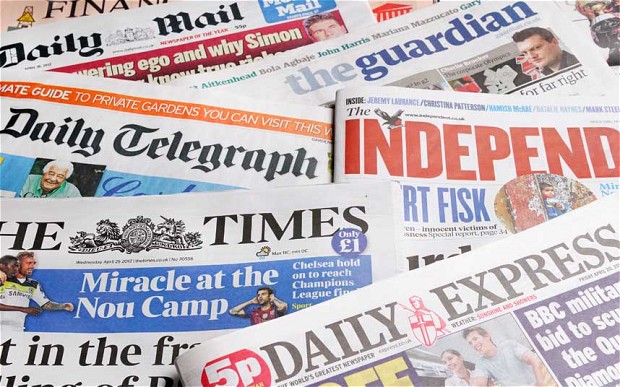 October 12th, 2015
Against the politics of despair
Turkey, Palestine, Syria…sometimes when we make these 'Editor's Picks' for Fair Planet, it can feel like shopping for atrocities: which is the most high-profile, hard-hitting, far-reaching? Trying to extract broad principles from horrific events is also often taxing: what can we learn/ think/ do about these events? The aim is to show or pledge solidarity with victims, and we hope at least to direct attention towards charities and civil society organisations working in the field – people who can help victims directly.
Ultimately, the aim to create awareness of injustice and oppression can itself become part of the problem – keyboard activists, saying everything, doing nothing, liberal, privileged, educated, safe Westerners writing about poor people elsewhere in the world – leaving both readers and writers feeling discouraged and despondent. After all, we've just written about a bad event, and you've just read about it; it's somewhere else in the world, and there's very little we can do.
I wish there was an easy solution. I really do wish I could say something deeply insightful about the 128 dead activists in Turkey or the calls for the third Intifada in the Israel/ Palestine region – I wish I could say something about the Syrian issue which didn't focus entirely on geo-political strategies or presidential politics – and I really wish I could do more than simply point to potential outcomes, raise awareness and show solidarity.
Maybe I can, maybe I can't. But the information and opinions we gather on this site might sometimes feel like the activities of despair – and it might leave you feeling bad, but that's really not what we're trying to do. Indeed, the more we give in to such feelings, the less we're able to accomplish. I haven't got any major recommendations against these inclinations, but I can say this: whatever we think about what we're doing, whether we're showing solidarity, or simply bleeding our hearts out, blog-fodder for right-wingers – people are suffering needlessly in our world.
And as such, it's important to remind ourselves of that fact, and fight for what we can and support those who need it. Keep your battles local, and your knowledge global. Showing and pledging solidarity isn't a waste of time. Despair is.
https://www.childrenofpeace.org.uk/
https://www.syriarelief.org.uk/
08.Oct
October 08th, 2015
Since 150 years even war has rules
U.S. President Barack Obama apologized to Doctors Without Borders for the American air attack that killed at least 22 people at a medical clinic in Afghanistan, and said the U.S. would examine military procedures to look for better ways to prevent such incidents.
Regardless, Doctors Without Borders (MSF) wants to ensure respect of international humanitarian law after the most deadly airstrike in its history. Hence, MSF international president Joanne Liu has called for an impartial and independent probe by the International Humanitarian Fact-Finding Commission (IHFFC).
According to the International Committee of the Red Cross, people have always used violence to settle disputes. And all cultures have always had the idea that there have to be limits on that violence, if we are to prevent wars from descending into barbarity.
More than 150 years the Geneva Convention agreed on rules protecting non-participants, prisoners and the wounded. These rules are set out in international humanitarian law.
Yes, even wars have limits. And attacking civilians constitutes a war crime. All parties in all conflicts should preserve what it means to be human, by complying with international humanitarian law.
You can help by sharing this video "Rules of War in a Nutshell", which explains the basics of international humanitarian law.
07.Oct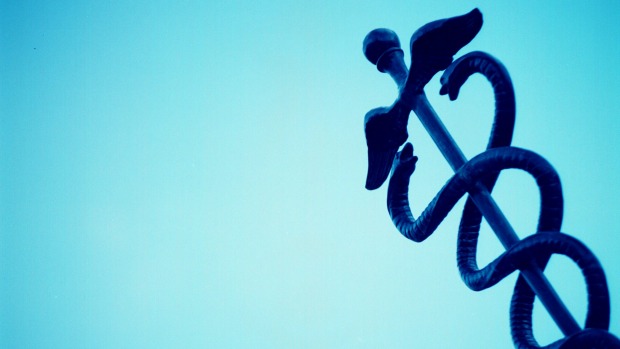 October 07th, 2015
Raped refugee begs to be let into Australia for abortion
A 23-year-old "vulnerable and traumatised" Somali woman who was raped on Nauru is pleading with Prime Minister Malcolm Turnbull to allow her to come to Australia to have an abortion.
Australia's harsh immigration policy deems that any asylum seeker attempting to reach Australia will instead be resettled in one of a number of other island nations, including Nauru.
Abortions are not legal in Nauru which is why the woman, along with another suffering the same fate, has requested to be brought to Australia to terminate the pregnancy which is a result of the rape.
The woman, "Abyan" (not her real name) is one of two female Somali refugees who have requested help from Australia after being raped on the island. Last week the ABC's 7.30 broadcast distressing footage of the other victim, a 26-year-old woman known as "Namja" (not her real name), calling police for help after her rape - she says it took police four hours to answer her plea.
The 23-year-old woman is 11 or more weeks pregnant as a result of her rape. Lawyers acting on her behalf wrote to Mr Turnbull and Immigration Minister Peter Dutton demanding a response on Tuesday.
"I don't know what's wrong with the system but their failure to respond comes across as cruel and heartless," said special counsel George Newhouse.
"Time is quickly running out, this is not a joke, a traumatised and vulnerable woman's health and safety is stake."
Mr Newhouse called on Mr Turnbull to back his condemnation of violence against women with action.
"The Prime Minister wants Australia to be known as a country that respects women, well, we can start with this poor soul," he said.
05.Oct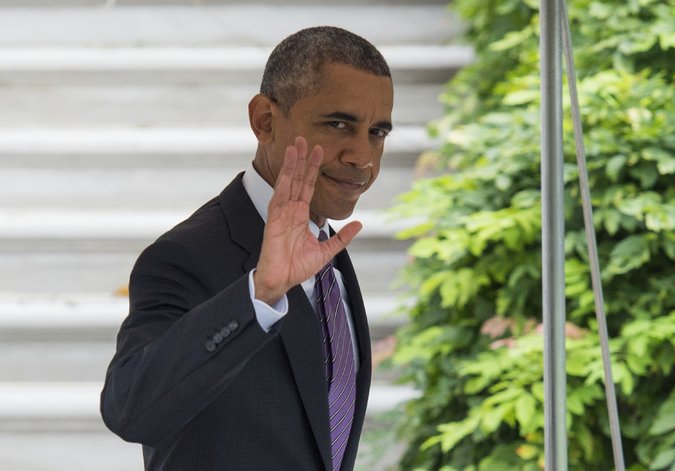 October 05th, 2015
Trans-Pacific Trade Agreement Reached
The Trans-Pacific Trade Partnership has been reached. After eight years of negotiaitons, a trade agreement between the US and 11 other Pacific Rim nations has been established. The agreement, which will tie together 40% of the world's economy, still has months of negotiations ahead – the finer details will emerge in due course. However, it is already being described as a precedent-setting model; one that will begin to formally unite national economies into a globalised whole.
The precedent-setting element is being emphasised as other trade agreements, such as the Trans-Atlantic one; the Trans-Pacific agreement not only provides a model of trade for others, but also shows that agreements can be pushed through in the face of widespread protest, and slow, if not deadlocked-negotiation.
The New York Times reports that the agreement will: "phase out thousands of import tariffs as well as other barriers to international trade. It also would establish uniform rules on corporations' intellectual property, open the Internet even in communist Vietnam and crack down on wildlife trafficking and environmental abuses."
While locals from the affected nations wait for details to emerge, the opposition will unite a broad swathe of social groups, from environmentalists who claim the agreement will damage the environment, to conservatives who feel local producers will be short-changed by the deal in favour of foreign exports.
The agreement also has implications for investor-trade disputes, that seek to redress the complaint that corporations will be strengthened legally against states; here, corporations are supposed to be given a much weaker position than initially anticipated.
We can't know the full extent of what this deal means just yet, but its passage has quietly made its way to completion without the world taking too much notice. That might be the most dangerous thing.
30.Sep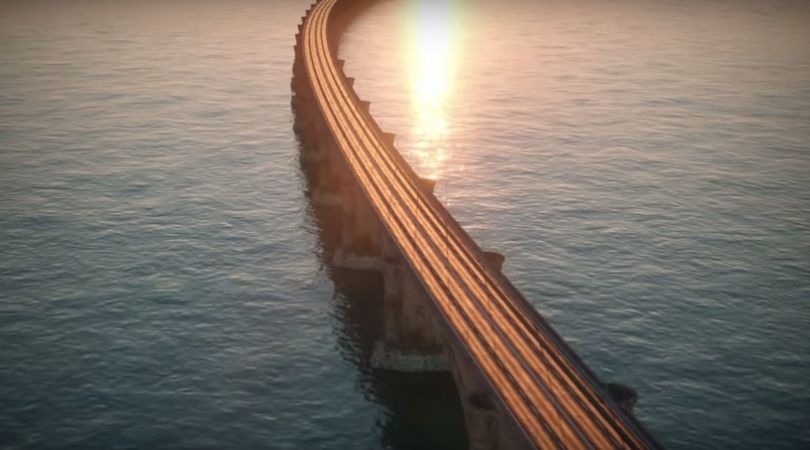 September 30th, 2015
Is a bridge to Europe the answer to the refugee crisis?
A provocative campaign is suggesting to build a bridge from Tunisia to Sicily to allow refugees to cross the Mediterranean safely, without the use of smugglers.
The Center for Political Beauty, which last year took busloads of EU citizens to storm the outer EU border at Hungary to mark the 25th anniversary of the fall of the Berlin wall, has proposed the 230 billion EUR construction of a bridge across the sea where thousands of migrants die each year.
The plan has been backed by the Austrian government.
In a striking promotional video, the organisation explains that the proposed bridge would not be completed until 2030. Currently they are crowdfunding to build a set of 1000 rescue platforms across the sea which people can swim to if they require rescuing - this would be the interim solution.
As of this afternoon, the campaign has raised more than 15,000 EUR in just two days and there are plans to erect the first platform tomorrow, October 1. The public is even invited to attend the launch; a boat will depart from Licata harbour in Sicily at 6.30am Thursday.
However, the Center for Political Beauty is not the only organisation looking for ways to offer safe passage to the thousands of refugees attempting to reach Europe.
Today airline Ryanair announced its plans to flout EU law, allowing refugees to board planes bound for Europe without visas - an EU requirement.
Doing so means they will face a fine of at least 3000 EUR per passenger who arrives on their airline without a visa. But they say it's a small price to pay for being able to deliver desperate people to safety.
"We will bear the entire cost of that infringement with pride," said Ryanair's marketing director Kenny Jacobs on Wednesday.
This decision could mark a major turning point in the refugee crisis if other airlines decide to follow suit.
Critics of EU immigration policy argue that one reason the EU faces a refugee 'crisis' is because many of the previously safer asylum routes to Europe have been blocked by EU law, forcing people to take the more dangerous option of hiring smugglers, resulting in more drownings.
We welcome any initiative that allows asylum seekers to reach Europe without placing their lives in danger. Hopefully one day the EU will listen up: safe passage must be made possible.
Amendment: it was discovered late this afternoon that the statement from Ryanair is a hoax. Ah well, we'll keep dreaming...
Read more on fairplanet's dossier ESCAPE
29.Sep
September 29th, 2015
Syria - It's the climate stupid!
By now we have to consider climate change as a serious factor to cause wars on our planet. And, we need to understand that the devastating civil war in Syria may be one of its first cases, says Eric Holthaus from Slate, referring to a study published in the Proceedings of the National Academies of Science: "It provides the clearest evidence yet that human-induced global warming made that drought more likely. The study is the first to examine the drought-to-war narrative in quantitative detail in any country, ultimately linking it to climate change."
Holthaus explains how various factors influenced the course of Syria in a fatal way: "From 2006-2010, an unprecedented drought forced the country from a groundwater-intensive breadbasket of the region to a net food importer. Farmers abandoned their homes—school enrollment in some areas plummeted 80 percent—and flooded Syria's cities, which were already struggling to sustain an influx of more than 1 million refugees from the conflict in neighboring Iraq. The Syrian government largely ignored these warning signs, helping sow discontent that ultimately spawned violent protests. A preventable drought-triggered humanitarian crisis sparked the 2011 civil war, and eventually, ISIS."
According to the study Syria had been conducting poor governance and unsustainable agricultural and environmental policies. The drought had a catalytic effect, and thus contributed to political unrest.
In an interview with Holthaus, David Titley, a meteorologist at Penn State University, considers Syria's case a "pretty convincing climate fingerprint. After decades of poor water policy, there was no resilience left in the system, and so the drought caused Syria to break catastrophically."
Our dossier illustrates in that context why access to water is so crucial to enable peaceful human existence.
More on this topic also in the New York Times.
Image: Getty / Slate
28.Sep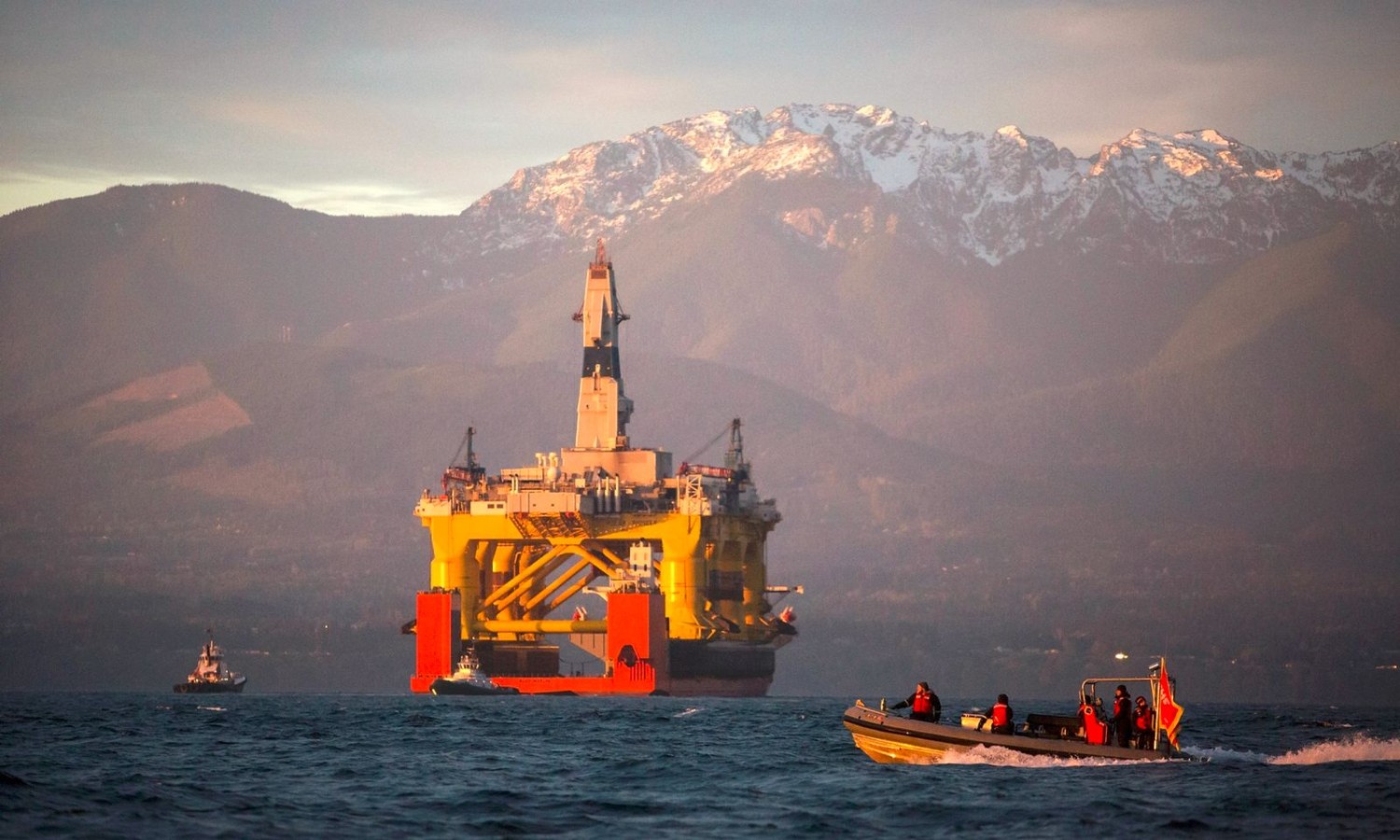 September 28th, 2015
Shell pulls out of the Alaskan arctic
Christmas has come early for environmental campaigners. How appropriate then that it comes courtesy of the North Pole.
Shell, the Anglo-Dutch energy giant has ceased all operations in the American Arctic. An exploratory well, drilled 80 miles of Alaska's North-West coast provided disappointing returns - some gas and oil - but not much.
By pulling out of the region, and ceasing all operations for the foreseeable future, Shell is expected to lose up to $4.1 billion, having spent an estimated $7 billion preparing for operations.
The CEO, Ben van Beurden, was said to have been worried about the impact of drilling in the region, as it contradicted some of the company's messages regarding climate change, and plans for clean energy.
Environmentalists have welcomed the decision, with Greenpeace UK executive director John Sauven saying:
"Big oil has sustained an unmitigated defeat. They had a budget of billions, we had a movement of millions. For three years we faced them down, and the people won."
Despite the valiant attempt to make this about people-power, and the relief Shell will feel not having to mix messages over clean energy and the arctic drill - we can be sure the only reason Shell haven't pursued drilling is because there was little oil and gas to be had.
That's somehow reassuring, and simultaneously not: we can stop big oil, but maybe only by running out of it.
Photograph: Daniella Beccaria/AP
25.Sep
September 25th, 2015
One small step for the UN, one giant leap for mankind
Today, 193 world leaders will commit to 17 Global Goals to achieve 3 extraordinary things in the next 15 years: end extreme poverty, fight inequality and injustice, fix climate change. This commitment is accompanied by a global campaign to raise awareness of the new agenda. And it is going to become a huge campaign. Already now are celebrities as Stevie Wonder, Beyoncé, Robert Pattinson and organizations as action/2015 or the Liverpool FC are on board to support the campaign.
In this year's July the UN published a report on the Millennium Development Goals in which some of the successful activities are highlighted. The number of people now living in extreme poverty has declined by more than half, falling from 1.9 billion in 1990 to 836 million in 2015; or over 6.2 million malaria deaths have been averted between 2000 and 2015 (see also fairplanet's dossier on malaria). But still, there is so much to change.
Yesterday, before the SDGs are formally adopted in New York, more than 2,000 organizations hold events in over 100 countries calling for leaders to commit fully to the new development agenda.
It is a very ambitious goal to half the global poverty within the next 15 years. But it is also more than necessary. Many conflicts, the recent refugee situation or global climate changes are connected to the conditions under which people around the globe suffer from poverty. What often started as a vision turned out to be a social change. So, it is the first step the governments do today. Let's hope it becomes an active commitment to the mankind.
Read more on fairplanet:
CHANGES THAT WILL MAKE – OR BREAK – THE WORLD IN 2015
23.Sep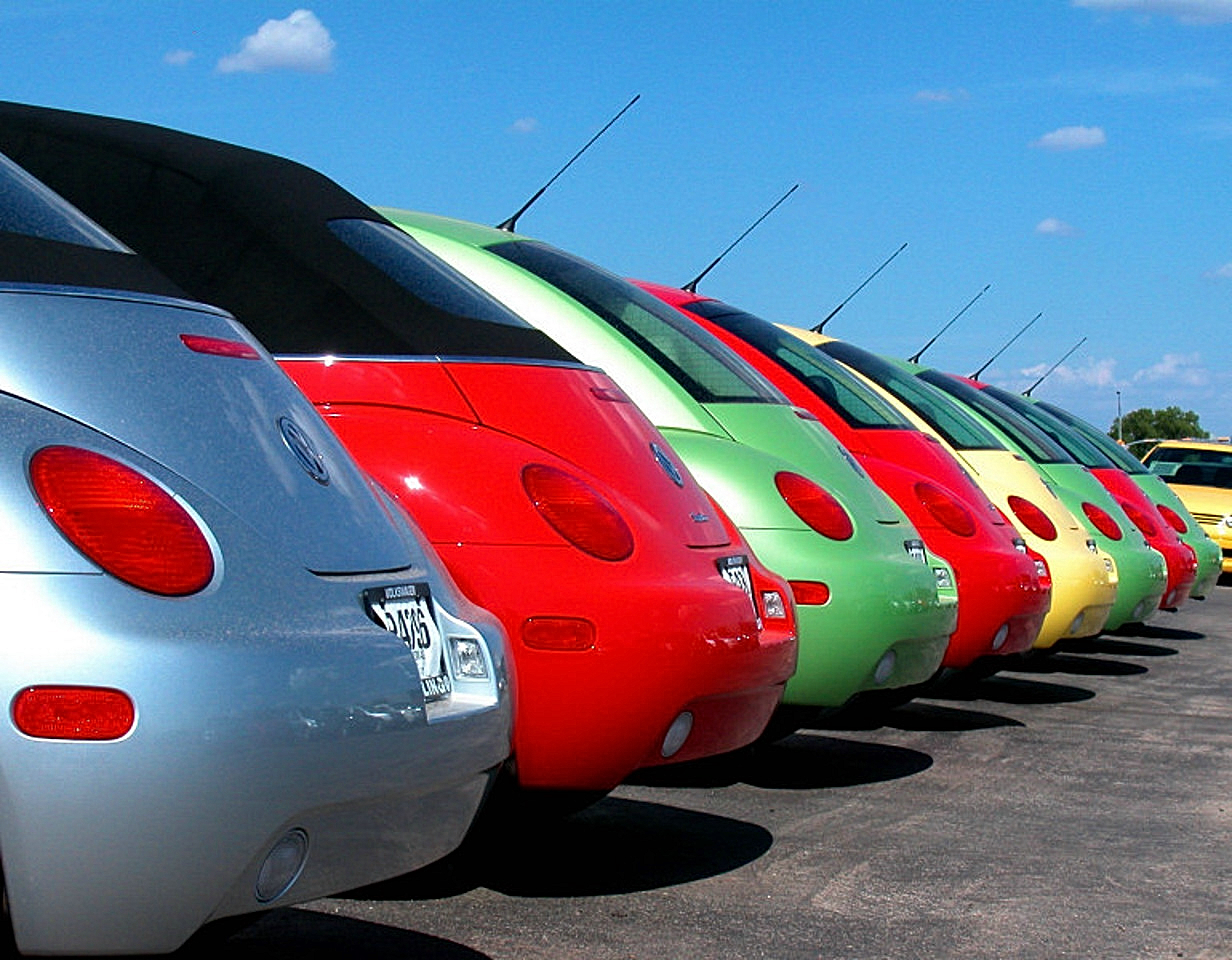 September 23rd, 2015
VW cheats emissions tests, turns out investors care
The world's second-largest car manufacturer has admitted fitting more than 11 million cars with a device that cheats carbon emissions testing.
The number of vehicles affected is more than the number of vehicles Volkswagon makes in one year.
Any doubt that financial investors don't care about a manufacturer's climate responsibility was quickly dashed as VW's share price dropped by a third on Monday, or around 25 billion EUR.
Good news for supporters of fossil fuel divestment campaigns, bad news for VW.
The cars were made to cheat emissions testing by being fitted by a device that recognises when it is being tested and quickly cuts emissions to a level much lower than normal - one it could never sustain under regular driving conditions.
So far VW's Chief Executive has refused to quit, and been forced to face the public amid news reports that he will be succeeded by a new boss this Friday.