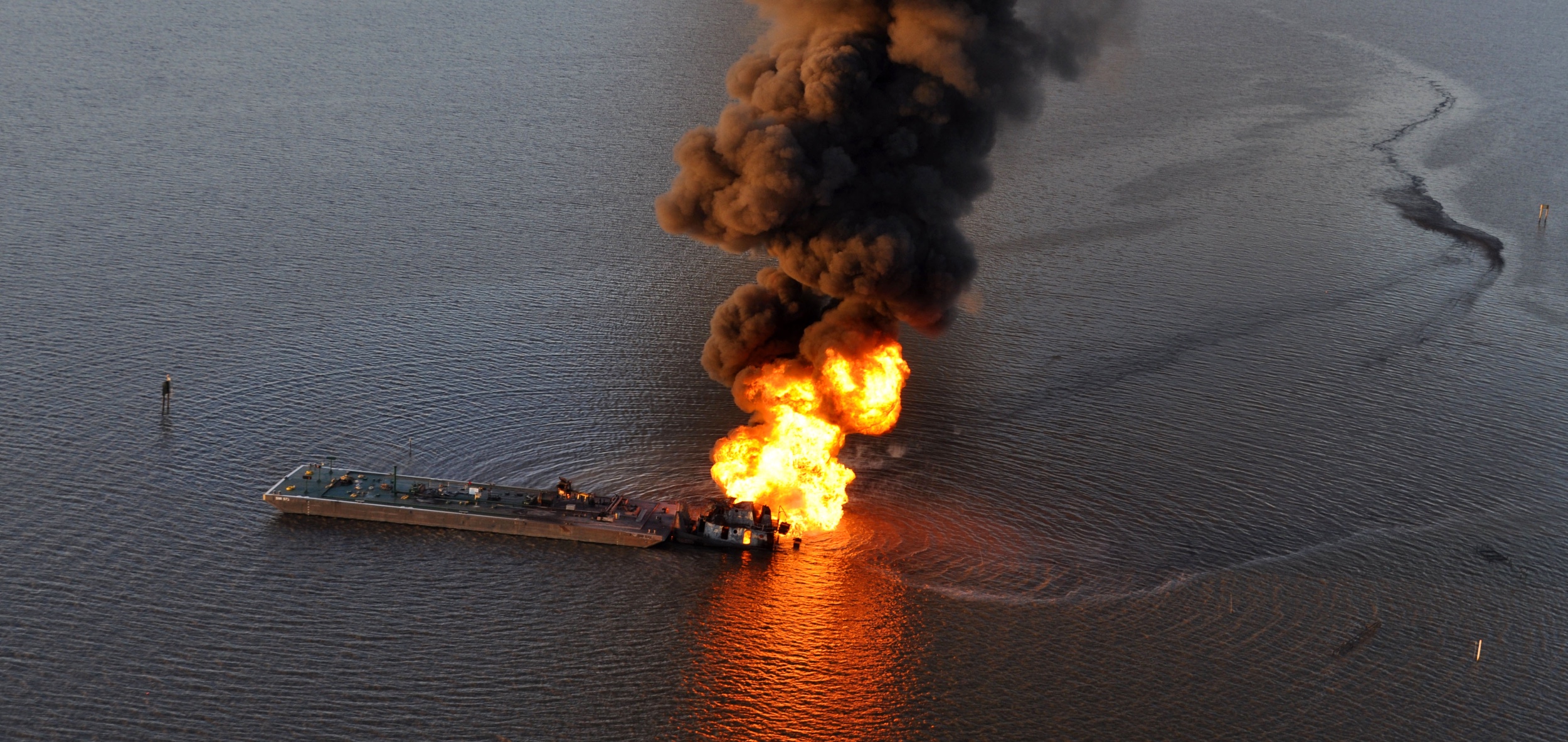 01.
The Shell-Nigeria verdict
"So just try to put yourself into somebody else's gills/ You're killing my ecosystem with fishing and oil spills/ Thank you BP/ Thank you BP/ The British are spilling, oil is killing/ Now I can't see [...] Oceans are browning/ I think I'm drowning/ Thanks to BP"
Whether you have children, or know the Disney classic "The Little Mermaid" from your own childhood, you will most certainly remember the film's feature song "Under the Sea", sung by Sebastian the Jamaican crab. A couple of weeks ago, a talented young film student from the U.S. called Jon Cozart, aka Paint, uploaded his - let's call it a more realistic 21st century-take of the iconic song on YouTube (see lyrics above). The painstakingly planned and edited video "After Ever After" instantly went viral, counting more than 52 million views to date.
More importantly, the Youtube-hit managed to highlight some of today's most pressing issues, among them that of environmental protection. In particular, oil spills and the lack of responsibility displayed by international behemoths such as BP or Shell in recent years.
As fairplanet reported previously, Shell made headlines in early 2013 when several Nigerian farmers took the multinational to court in what was an unprecedented lawsuit. Four farmers from the Niger Delta accused the oil giant of poisoning fish ponds and farmlands in three different cities after an oil spill from one of Shell's pipelines. The destruction of the main source of income for the farmers and fishermen of Goi, Oruma and Ikot Ada Udo in Nigeria's Niger Delta region threatened their livelihoods and future. Many people moved away, since there were no fish left to be caught and no fertile soil left to farm.
The verdict was delivered in a Dutch court on 30th January 2013, with the court rejecting four out of five allegations against Shell over oil pollution. However, still finding the subsidiary firm Shell Nigeria partly responsible for pollution in one case, and ordering it to pay compensation because it failed in its "duty of care" Even though the environmental organisation Friends of the Earth, who helped to bring forward the case, said they were disappointed and intended to appeal, the simple fact that the lawsuit did proceed - after Shell's continued effort to block it for years - is a triumph in itself, as Spiegel Online noted just days before the verdict:
"No matter how the case turns out, the fact that a major corporation is being sued for the first time in a European court for environmental damage in a developing country will have consequences." (Spiegel Online, 01/29/2013)
Shell's defense was based mostly on the claim that sabotage was the root cause for the pollution of the ponds and farmland. The tapping of oil pipelines and misappropriation of the valuable natural resource remains a problem in Nigeria and other parts of the world for that matter. Devastating oil spills can be one consequence of this. The problem is, however, that Shell itself is investigating these incidents, which creates an undeniable conflict of interest. Research by Amnesty International revealed major flaws in these oil spill investigations in Nigeria.
Needless to say, there is a lot to be done. The problem is that some changes may come too late for some of Nigeria's farmers, fishers and residents.
Finally, 2014 in one of the five cases, Shell's Nigerian subsidiary company has been found guilty for failing to live up to its "duty of care", which requires the company to protect the land and its people from the damage caused by sabotage. The court ruled that this was not the case in the village of Ikot Ada Udo. In the broadest sense, the "duty of care" statue stands for the legal obligation of a person or an organisation to avoid acts or omissions, which may be harmful to others. In environmental law, this extends to the handling of waste in particular. Anyone who produces, imports, keeps, stores, transports, treats or disposes of waste must ensure that it is managed properly.
The court case serves as a warning for other international oil companies, seeing that it is now possible to hold them accountable for their actions overseas. For Nigerians, many of which lack faith in their country's justice system, this landmark court case signifies a beacon of hope. They now know that a court case against a major multinational in a European court is a very real possibility.
THE HISTORY OF THE SHELL VERDICT
See also:
Once again: Shell has started drilling explorations in the Arctic. Explore how the first year of operations has gone. A timeline by The Wilderness Society
Support Fairplanet
We depend on readers like you to keep our impact journalism strong.
Fostering global inclusion all our journalists are being paid equally across the planet.
Thanks to a grant each first time user receives 100 coins (10 €) for FREE. Use the code "fairplanet" after clicking the donation button.
Or click the red info icon for instructions.