Beaten up for eating beef
In Una, on July 11, four Dalit youths were stripped, tied to an SUV and beaten up by a cow vigilante group, asking them how they procured cow skin. Hindus believe cows are holy and eating them or harming them is sin.
Members of the group also posted a video of the incident on social media with a warning that people would face the same fate if they indulged in cow-slaughtering. Later, the state intelligence department (CID) found that the cows being skinned by Dalits were killed by lions. Earlier, nine Dalits were beaten up by a group of about two dozen vigilantes in the state. The victims accused them of even trying to burn them alive.
Such incidents have happened in other states too, where the Bhartiya Janata Party-led governments are in power, whose conscious keepers are Vishwa Hindu Parishad (World Hindu Society) and Rashtriya Swayam Sewak Sangh (National Self-protection Force).
In Dadri, a 52-year-old Muslim, Mohammad Akhlaq, was killed by a mob that barged into his house following a rumour that he had stored and eaten beef. They dragged him and his son, Akhlaq, out of the house and beat them with bricks. Akhlaq died but a severely injured Danish survived.
The other incidents include one in Mandausar, Madhya Pradesh, where two Muslim women were slapped, kicked and abused by female members of Hindu Dal, a fringe cow protection gang on suspicion that the meat they were carrying was beef; seven members of Bajrang Dal, another Hindu outfit, barged into the house of a Dalit on the charge of cattle theft and cow slaughter; a video that went viral showed that two beef transporters were attacked and forced to eat cow dung; two Muslim cattle traders were found hanging from a tree.
"This is the audacity of the Manuwadi forces who, under the garb of gau rakshaks (cow protectors), feel that with the money, power, and political backing, they can get away with anything, even murder," said Amrut Makwana, a Dalit writer and a national award winner. He has now returned the award in protest. "There is discrimination against Dalits in Gujarat. They have been facing it for centuries. However, this is for the first time that Dalits have come out in protest, said Achyut Yagnik, a social activist.
Protests have taken place across the country including a district known for its loyalty to Modi. They shouted: "Hai re Modi...hai-hai re Modi," a modification of a traditional slogan chanted by women during Hindu funeral processions.
"The Hindutva ideology of the attackers is shared by the BJP and Prime Minister Modi. This ideology has ruined Gujarat. After breaking the morale of Muslims, they are now after Dalits," said Shaileshbhai Shankarbhai, a community leader.
"The dominant castes who own thousands of cattle will come down on their knees if we stop collecting, skinning and disposing dead cows. The big leather companies, which are also owned by forward castes, will feel the pinch," said Rajesh Parmer, an organiser.
"Upper caste leaders and villagers have been intensifying pressure on Dalits to vacate the land the Dalits have settled in, due to privatization," said Chandra Sinh Mahida of the Dalit Haq Raksha Ekta Mahasangha. "The Hindu vigilante groups here are not concerned about cows. They just want to grab land from Dalits," he said.
Meanwhile, in Rajasthan, a BJP-ruled state, at least 580 cows died in two weeks after the workers of a cow shelter went on strike. Former Rajasthan Chief Minister, Ashok Gehlot said, "The emerging facts about Hingonia gaushala (cow shelter) are heart wrenching as 27,000 cows died in the past two and a half years of BJP rule .If this is the condition of a gaushala on the outskirts of Jaipur, then what would be the condition of around 1600 gaushalas at distant places in the state?"
Various political parties too have joined in criticising the attacks against Dalits by raising the issue in Parliament. The main opposition party Congress' leader, Ghulabm Nabi Azad, sad, "We are not against protecting cows, but these groups cannot harm minorities or Dalits in the name of cow protection. Ms Mayawati, a backward herself and leader of the Bahujan Samaj Party said, "In the name of cow protection, Muslims have been attacked. Now even Dalits are not being spared. Forget about the Dalits getting justice, even an First Information Report is not filed many times. Communist Party of India leader Sitaram Yechury said since this government has come to power, new avenues have been opened up in terms of attacks against Dalits. The RSS ideology gives theological justification towards ill-treatment of Dalits. Janata Dal (U) leader Sharad Yadav asked, "Who created these gau rakshaks [cow protectors]? Why doesn't the government ban them? What is this tamasha? We talk about Taliban. Our caste system has a Taliban-like attitude."
Meanwhile, Home Minister Rajnath Singh condemned the incident. "No matter how much I condemn the Gujarat incident, it's not going to be enough. No sensitive citizen of this county can justify this act, it is a black mark on humanity."
In India, more than 80 million people, or 1 in every 13 Indians, eats beef, including 12.5 million Hindus. That number is almost the same as Germany's population and is spread across religions and states.
The biggest chunk of the beef eating population is Muslim by faith (63.4 million). Behind them are Christians. Less than 2% of Hindus eat beef.
Slaughter of the cow and its progeny is banned in most states of India. One can be jailed for 10 years for cow slaughter in states like Haryana, Jammu and Kashmir, Jharkhand and Rajasthan.
Support Fairplanet
We depend on readers like you to keep our impact journalism strong.
Fostering global inclusion all our journalists are being paid equally across the planet.
Thanks to a grant each first time user receives 100 coins (10 €) for FREE. Use the code "fairplanet" after clicking the donation button.
Or click the red info icon for instructions.
© Mohonu, CC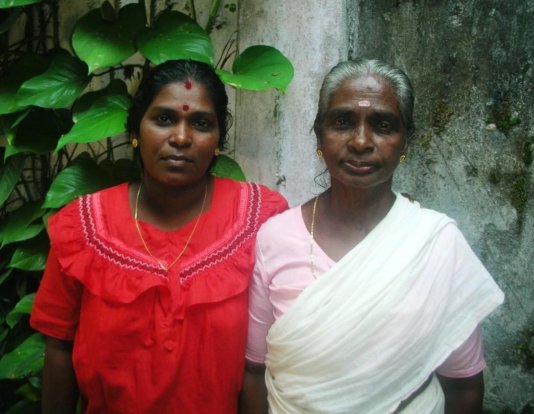 © Navsarjan