MIDDLE-EAST NEWS ROUNDUP: Google & Palestine, Israel & Syria, Women's Sport in Saudi Arabia
May 06th, 2013
topics:
Humans
by:
Sara Jabril
located in:
Israel, Saudi Arabia, Syria
tags:
Google, Israel, Palestine, Palestinian authority, Sara Jabril, Saudi Arabia, Syria, women's rights
Google Recognises Palestine:
If the twenty-first century truly is the century of the internet, it is no wonder that the recognition of Palestine by Google was accredited with considerable significance by the international media. This kind of evidence for the increasing interconnectedness between global politics and the online world is by no means a first. After South Sudan became the world's youngest state in 2011, its addition to Google Maps received almost as much coverage as the actual recognition by the United Nations. If one visits Google's Palestinian search engine (www.google.ps), the word "Palestine" will come up underneath the company's trademark logo. This marks a change from the previous "Palestinian Territories" designation. "We're changing the name 'Palestinian Territories' to 'Palestine' across our products. We consult a number of sources and authorities when naming countries. In this case, we are following the lead of the UN ... and other international organisations", Google spokesman Nathan Tyler told Aljazeera.
--
Israel Bombs Syria:
After Israeli air strikes against military targets in Damascus, the Syrian government has reacted by accusing Israel of declaring war, further issuing a warning of retaliation. The strikes were carried out on Sunday and were the second of its kind in two days. It is said that the aim of the strikes was to prevent Iranian-made missiles to be transported to Hezbollah in Lebanon. Syria's information minister stated that:
"Syria is a country that does not accept insults and it doesn't accept humiliation".
Meanwhile, President Obama's remarks on a "red line" in regard to the Syrian conflict and the use of chemical weapons have come under fire in his home country. As the New York Times reports, the president's use of the term last August was supposedly 'unscripted' and went far beyond anything that officials had agreed on. Senator John McCain also criticized Obama and accused him of having written the "red line" in "disappearing ink".
--
Women's Sport in Saudi Arabia: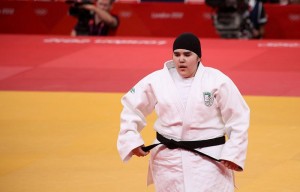 Saudi Arabia's policy on women and sports raised some eyebrows back in 2012, when the kingdom decided to send two female athletes to compete in the London Olympics only after intense international pressure. After Prince Alwaleed bin Talal made the case for women drivers in April 2013, more promising news related to women's rights has emerged this week. Saudi Arabia will reportedly allow girls to play sport at private school under the condition that they must stick to a certain dress code. An education ministry spokesman has been quoted saying that the decision "stems from the teachings of our religion, which allow women such activities in accordance with sharia".
Support Fairplanet
We depend on readers like you to keep our impact journalism strong.
Fostering global inclusion all our journalists are being paid equally across the planet.
Thanks to a grant each first time user receives 100 coins (10 €) for FREE. Use the code "fairplanet" after clicking the donation button.
Or click the red info icon for instructions.